Taber club helps keep friendships tightly knit
Posted on October 26, 2022 by Taber Times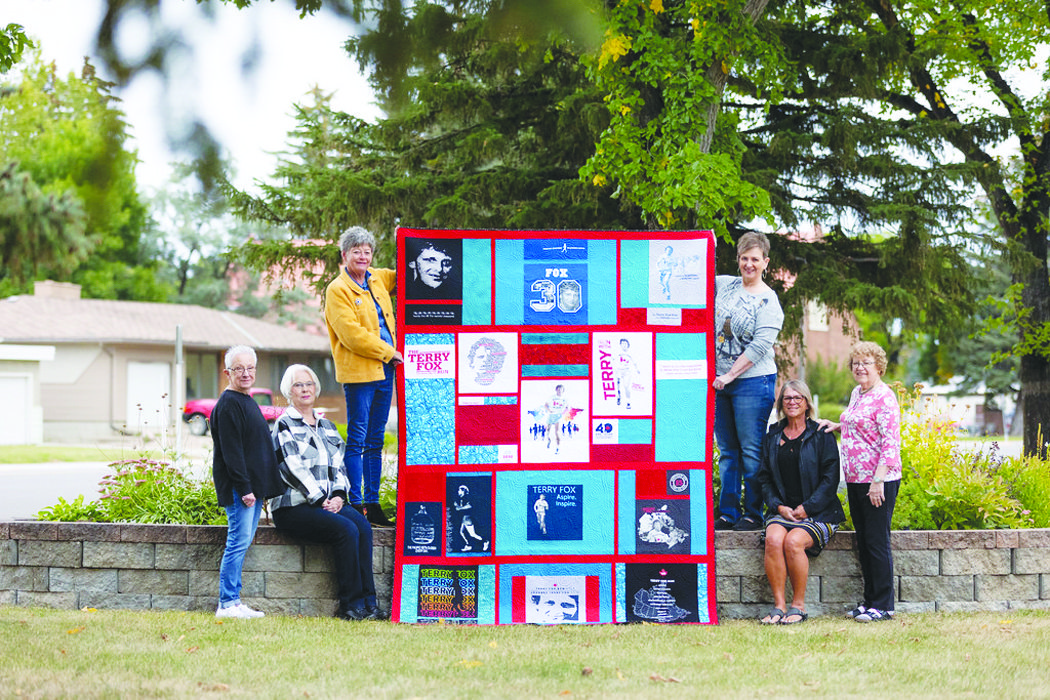 TIMES PHOTO SUBMITTED
By Ian Croft
Local Journalism Initiative Reporter
news@tabertimes.com
For about 26 years, a small gathering of individuals have been meeting in the basement of Parkside Manor. These individuals are proficient in a certain subsection of skills, so much so they have formed a club — the Taber's Cotton Picker Quilt Club. Val Leahy, president of Taber's Cotton Picker Quilt Club, provided a brief outline of the club.
"I think I'm in my fifth year of being president, but I've been a member for six or seven years," said Leahy. "We're a relatively small club — we have between 22 and 25 members. Now that COVID is over, we're getting a few new members which is quite nice for us. We have a general meeting once a month. The first Thursday of every month at seven o'clock and we have our own room here that we rent this from Parkside. It's always set up so anybody that's a member can come and quilt anytime they want."
Besides the monthly meeting, Leahy also discussed some of the week long activities the club takes part in.
"We have a quilt retreat for a week every month, the second week of October was our quilt retreat. Thanksgiving being Monday, so it ran Tuesday, Wednesday, Thursday, and Friday. Sometimes we do a project — we have done quilts of valour, the Terry Fox quilt, we're in the process of making blankets for the hospital this year as a project, and we've done quilts for Linden View. We will do our own quilting on retreat week or we'll work on a project during retreat week."
The Taber's Cotton Picker Quilt Club does not just offer your standard meetings or retreats, but also events to help people learn and improve their quilting skills.
"Once a month, we also have something called sidelines, and sidelines is where you'll learn a new technique," said Leahy.
To read the full story, pick up a Taber Times issue or subscribe to an ePaper digital subscription! You can sign up for digital or traditional subscriptions on tabertimes.com by clicking subscribe under ePaper on the home page.