New twinning agreement placing Taber on the global map
Posted on September 14, 2022 by Taber Times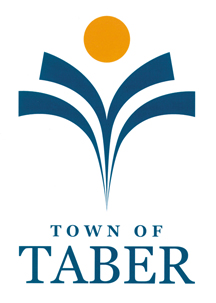 By Kenyon Stronski
Taber Times
reporter@tabertimes.com
During his visit to Kenya, Taber Mayor Andrew Prokop fulfilled and secured a variety of exciting futures to come for Taber and area from twinning with Bondo town, looking into cultural and knowledge exchanges with Siaya County and getting our government officials on-board with the project.
While in Kenya, the mayor was under the Governor of Siaya County's care, which included, to Prokop's surprise, an armed detail of five guards.
"It was kind of nice to know I had a security team, but I wasn't really expecting that. I knew around the Governor's office and his house he would have security but I did not expect a security team on our behalf to be touring us around. That was the Governors wishes though as we are under his care so he wants to make sure there are no issues, hence why there was the detail of five officers with us; as well as a protocol officer and a driver. So there were four of us in that area and we were all looked after completely while we were there, but they were very good guys. Near the lake there were also some potential danger areas with crocodiles and some anaconda-type snakes and they prepared us, saying they would take those out too if there was any danger and we were right there, within feet of the lake shore. There's also a lot of marshland and bush we can't see into but we didn't run into any of that, so they were prepared to deal with that too; not just the human element."
While it may have been the guards with him, Prokop commented he didn't feel threatened or notice any threatening words directed his way.
"Nobody was really threatening but of course they saw us with the police escort and probably knew we're government officials of some type along with us being in government vehicles. In my mind though, there was not one time where somebody was being abusive in any type, it was a very nice gesture for them to be looking after us in that way and I wasn't really expecting that. I didn't feel that it was going to be a problem, and certainly there was no problem showing up – we were very well received and welcomed with open arms everywhere we went. It was a big thing for them and a big thing for us, as of course it's now our second twinning."
To read the full story, pick up a Taber Times issue or subscribe to an ePaper digital subscription! You can sign up for digital or traditional subscriptions on tabertimes.com by clicking subscribe under ePaper on the home page.