Mayor reflects on visit to Siaya County
Posted on September 7, 2022 by Taber Times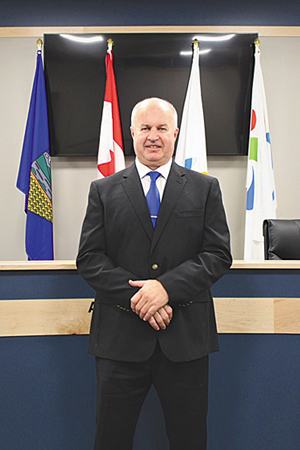 By Kenyon Stronski
Taber Times
reporter@tabertimes.com
A few years back after the governor of Siaya County, Kenya, and his office visited Taber, a spark was lit when talks about twinning began. After being extremely interested in things, like how Taber handles irrigation and wastewater, they would begin to send invites for Taber's Mayor, Andrew Prokop, to visit Siaya County and further the talks about twinning.
"They have nothing, really, they don't have any of that and they're very limited in what they can and can't do, but they don't even have a garbage truck for pickup there — we're looking at getting them an old used one we have that's still functional and they're willing to pay whatever it costs to get it over there. It shows how serious their need is for things like that over there."
Now that Taber has twinned with Bondo — a town of 58,000 in Siaya County — Prokop is excited about all the collaborative efforts that may come from the new partnership.
"From what I saw, how they deal with their garbage there isn't great, there was stuff strewn everywhere. It's a completely different region with how poor it is overall and dealing with garbage certainly isn't on their priority list — it's just one of the steps."
"Some of it was quite shocking, with how much garbage there was just laying around and not being dealt with. There's not that educational or priority awareness there right now, but they're looking to change that, especially with the irrigation and water and wastewater requirements. They also asked to twin with us at one point, but the pandemic got in the way, so it messed up some things for around two and a half years, but they invited us again last winter and at the time there was no unnecessary travel recommended. Several months later, they invited us once more and the restrictions had been lifted and council unanimously agreed that myself and our Director of Finance, Mr. John Orwa, also attended. He was the initial connection because he's from there originally, so he's the link. Bondo town, we now have a formal twinning agreement with and we were looked after very well. We had security and they paid for the vast majority of everything while we were there, we paid to get over there, of course, as well as medical shots and some hotels and meal costs. We had high security, we had five policemen with us at all times, and overnight two would stay in the compound that we were in."
To read the full story, pick up a Taber Times issue or subscribe to an ePaper digital subscription! You can sign up for digital or traditional subscriptions on tabertimes.com by clicking subscribe under ePaper on the home page.