Taber's bulb-out project hit with price increase
Posted on August 31, 2022 by Taber Times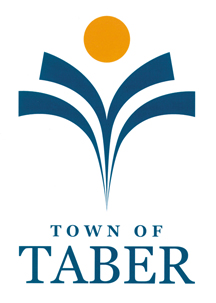 By Kenyon Stronski
Taber Times
reporter@tabertimes.com
Replacing the bulb-outs at 48 Avenue and 52 Street has been a topic at Taber council for over a year, leading to its conclusion at the Aug. 15 regular meeting of council.
Gary Scherer, director of Engineering and Public Works arrived at council to discuss the project further, commenting that it's the only project currently missing from Taber's downtown beautification project.
"When we reviewed this over a year ago, costs have gone up, they've escalated quite a bit. We did a little bit of underground work and found out there's clay tile underneath that, so we'll have to redo that before we do any surface work. There was an additional cost to replace the pipeline at about $55,000, but the other escalated cost, another $145,000 is supply chain demand. We always try to cover and look at this just before it goes out for tender and it's out now, we realize those costs have gone up and that doesn't mean they'll come in at that – it's just an engineer's estimate. We're aware of that and we ask for extra funding to make sure the project goes forward or council can wait and see how much it comes in at and you can have a special meeting next week and there's a final option to say it's just too much money."
Coun. Jack Brewin was first to speak, mentioning that he voted against the bulb-out when it last came up and stated it seems too much money to spend for this project.
"I believe it will cost us about six parking spots downtown, so we lost parking with that as well. I think it's a waste of money at this time, and I vote not to do it at all."
The project was authorized in the past for up to $400,000 but with the new add-on of the clay tiles – the project will clock in over budget. Scherer noted that when the Town initially looked at the project, the engineers were estimating a cost of $477,000 on bulb-outs which the town would pay 25 per cent of.
To read the full story, pick up a Taber Times issue or subscribe to an ePaper digital subscription! You can sign up for digital or traditional subscriptions on tabertimes.com by clicking subscribe under ePaper on the home page.