Town of Taber mayor and councillor reports
Posted on August 17, 2022 by Taber Times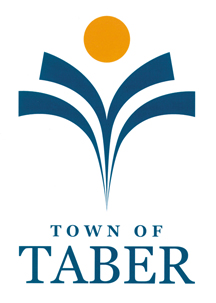 By Kenyon Stronski
Taber Times
With meetings slowing down during the warm summer months, the members of Taber's town council get the opportunity to attend a variety of different events and meet the plethora of citizens in the community.
Coun. Joanne Sorensen was first to report on the past month, reflecting on a relatively open schedule with only one or two meetings. "We had a financial meeting for the Police Commission just talking about budgets and then we had one other recreation meeting."
Next up was Coun. Alf Rudd who also reported a relatively quiet month, "It's been a quiet summer. I've been to a couple of meetings, helped out the Museum Committee with their casino night and anything else that was required to do — I attended."
With a little bit of a more bloated schedule, Coun. Jack Brewin reported he did attend a few meetings, and commented on how the town is starting to look incredibly good.
"They've done a great job this summer and things are looking really good. I attended the fight night that Joel Mills and Spider Entertainment put on and that was fantastic; the job they did there, and I'm not sure what part the town played but they were thanked for all they did in that event. It was good and hopefully we'll have more events like that"
Moving to the other side of the bench, Coun. Carly Firth was next up to report.
"I attended all he meetings I was required to attend as well as a Communities in Bloom dinner with most of council for the national judges that were here. Our Communities in Bloom group in town does such a great job and I hope those judges recognize that." Continued Coun. Firth "I also attended a mural meeting for the Arts and Heritage committee so I hope to see some murals beautifying our downtown soon. I attended a Cornfest meeting which is coming up August 25 to 27. I also helped out the museum for their casino night, it was good and always a good cause. I also wanted to give a shout-out to some of our students in the Recreation Department as part of the Taber Minor Baseball board, we were cleaning out the shed and some of them came and helped and they were immense help. It was a hot, hot day and a dirty, gross job."
With nothing other to report, Coun. Garth Bekkering noted he also attended the Communities in Bloom dinner; commenting on how good it was.
The Taber Public Library hosted an Open House which Coun. Monica McLean attended — saying it looks awesome.
"I also attended a few meetings that were required and I also attended the Communities in Bloom supper which was very nice."
Finishing at Mayor Andrew Prokop — he reported on a busy month and had quite a few things to highlight from going to a Poker Ride hosted by SATRA (Southern Alberta Trail Riding Association) to a funeral.
"I also attended the Communities in Bloom event, very well done as always and also attended the meeting related to the Cornfest planning as well as a variety of other meetings myself and Mr. (Derrin) Thibault alongside regular document signing requests. I was also invited, as was Chief (Steve) Munshaw to a funeral service. I just want to give a shout out to Chief Munshaw and the Fire Department as well as they're all very humble, but I was advised that they were responsible for setting up the tables and event at the Parkside Manor. That's just some of the things that our Taber Fire Department does that goes unseen. I also attended the SATRA event down at the Forks, and participated in that as a fundairser for HALO and they raised several hundred dollars for HALO."