Taber town council department reports
Posted on August 17, 2022 by Taber Times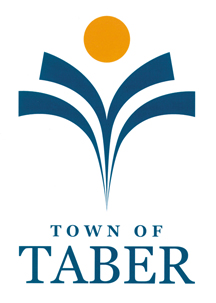 By Kenyon Stronski
Taber Times
The following are selected briefs from the August 15 regular meeting of Taber town council.
Recreation:
Installation of ice in the large arena began on July 15 and was completed prior to the start of the VerSet Hockey Camp.
Various headstones required some love at the cemetery as it was reported many sunk — so they were leveled and straightened by staff. Additionally, sod was lain on 2021 graves.
The report states that summer swim lessons did begin and lessons have been very well attended. A special meeting was held in regards to the Town of Taber Revitalization Project relating to murals being painted downtown, and alternatives to shale are being explored for the ball diamonds true to the price.
Economic Development:
Economic Development reports that two new business licenses were issued alongside a mixture of resident licenses, temporary licenses and home occupations. There was also preparation for an investor visit to Taber that happened August 2.
Also in the report, it is said that research into a new parade float for Taber in 2023 has commenced and coordination of food trucks for Cornfest is underway.
Arts, Culture and Events:
ACE reports that summer programs have been well underway with their summer camps, and the Canada Day celebration was ver successful.
ACE hosts Farmers' Markets every Thursday from 4 p.m. to 7 p.m. in Confederation Park — feel free to stop by if interested.
Also relating to the Downtown Revitalization Project a special meeting of the Art and Heritage Committee was held to approve the six murals.
The 30th annual Taber Cornfest Fun Run will go as planned on August 2 with the theme being 1992, and the very first Wonders of Wizardry event has been announced to take place on September 10.
Engineering and Public Works:
The East Side Industrial Wetland Construction is reported to be progressing well — with the wetlands now being 70 per cent complete. It is noted that planting for the wetlands may begin in September and the project is currently estimated to be a round 25 per cent complete.
Blake Hranac has entered his 11 month as the Municipal Energy Manager for Taber, and through energy modeling of Taber's facilities, verifying energy savings measures and drafting an energy policy — Hranac has secured funding for a second year of the Municipal Energy Manager program.
Fire Department:
Assistant Chief Amy West has been working with the Alberta Fire Training Officers Association, and Fire Chief Steve Munshaw has begun working on the Alberta Fire Training Conference to take place October 20, 21 and 22 — Taber has been tasked with building the trade show.
For the month of July, 138 hours of training took place culminating in 4399 hours of firefighter training in the past year. One member completed the Safety Codes Group E training, and it is said that joint training was held with the M.D. of Taber Fire Service and FORTIS Alberta on firefighter safety when working around power lines.
The Department inspected eight fires, installed four smoke alarms, investigated one fire, and inspected three flammable liquid storage tanks.
Outside of training and calls, the volunteer members of the Taber Fire Department have served 1678 hours.
For calls in July, the department received one for a structure fire, four for public assist, four for a Motor Vehicle Collision, three for rubbish or grass fires, two for hazmat, 14 for alarms and six for Medical First Response.
Communications and Projects Coordinator:
While Taber's Administrative Services Manager, Kerry Van Ham was away; Taber's Communication and Projects Coordinator Meghan Brennan filled in to handle the Administrative Services department.
The 2022 editorial calendar is being followed through with — including a general outline of a year's worth of stories, information and digital content as reported. Brennan also coordinated with departments on requests for communications which includes designing materials, writing copy, offering communications advice and providing training on communications initiatives.