Barnwell Days not as busy as last year, but still well attended
Posted on August 10, 2022 by Taber Times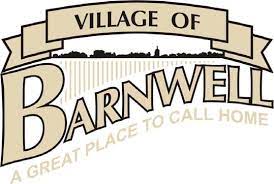 By Kenyon Stronski
Taber Times
reporter@tabertimes.com
The Village of Barnwell's big event, 'Barnwell Days' fell almost a month ago on July 15 and 16, and Mayor Kent Bullock explains that it turned out quite well from all aspects, including attendance and all other festivities.
"We had a lot of people that played volleyball and we also had a pickleball tournament. They both started Friday evening and finished up Saturday morning. We showed two movies Friday night, one for the younger kids and one for the older kids, and then we had the parade. The parade was big, and we had a lot of people put floats into the parade and a lot that watched. I don't think it was quite as big as last year — last year, because of just coming out of COVID, we had a lot of people. This year it wasn't quite the same."
The two-day event was absolutely chock-full of events; a volleyball and pickleball tournament, craft sale, movies, a fun run, parade, and a pie contest to name just a few at this year's Barnwell Days.
"We had quite a lot of activities. We had three bouncy houses and air-inflated activities, there was a bunch for them to do. We had a dance and a lot of people danced with good fireworks afterwards. I think it was a very successful Barnwell Days."
Relating to the parade, Bullock noted that, for him, the streets seemed much more laden with attendees than it was this year.
"I think it was busier last year, both years I was in the actual parade and I think there were more people lined up last year, but it was still extremely well attended this year. The streets were lined very heavily with people. We had a lot turn-out for the fun run in the morning, we had pancakes and sausage, and stuff for breakfast that was put on and for supper, we had food trucks come in."
To read the full story, pick up a Taber Times issue or subscribe to an ePaper digital subscription! You can sign up for digital or traditional subscriptions on tabertimes.com by clicking subscribe under ePaper on the home page.