One of HALO's first pilots is still in the air
Posted on July 20, 2022 by Taber Times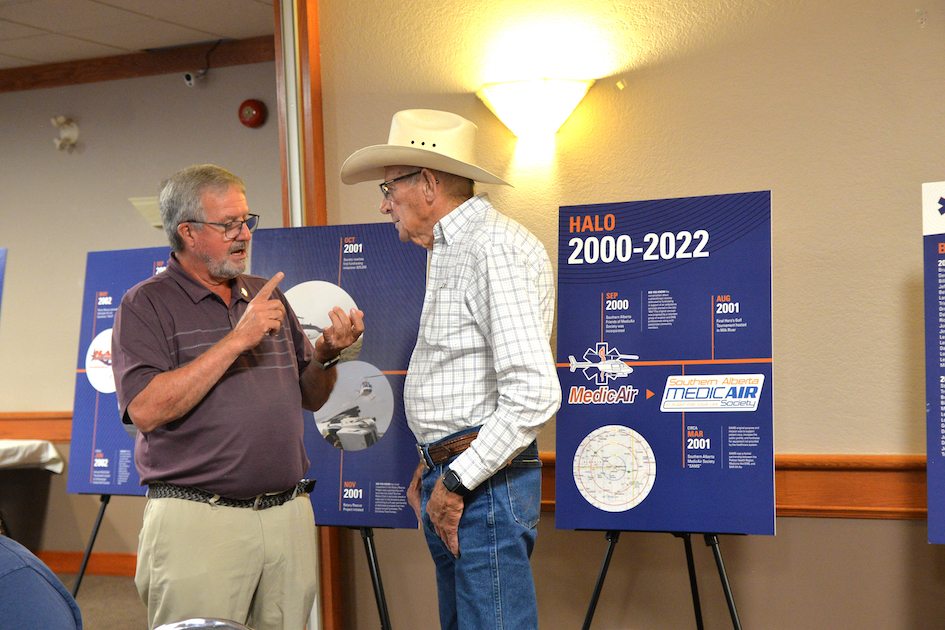 By Ian Croft
Local Journalism Initiative Reporter
news@tabertimes.com
One of the key pillars that help keep HALO Air Ambulance operational is the pilots that operate the helicopters and transport individuals to medical facilities. Grant Fletcher, one of the first pilots to work with HALO, is still flying to this day and explained his experience working with HALO.
"Well, just a pilot doing medevacs and sometimes do fundraising too, but our main deal is we are dispatched by 9-1-1, you know," said Fletcher. "There's an ELC in Calgary, there's a dispatch, and we just sit there by the phone in the hangar being available. Basically daylight hours, we try to work seven to seven, but then we're available for flight till dark, if it's necessary. Work day by day every day you just never when something is going to happen. We cover all of southern Alberta — Brooks, and then down to the Montana border over to the Saskatchewan border. I was the first pilot actually hired — the fellow that started, he had 39 helicopters and we were contracted by HALO. It was him and I — it's a little unfortunate he ended up getting cancer and passing on. We got various different pilots since then and we began with a single-engine helicopter, so just a one-pilot machine. Now we got the BK 117 which is a two-pilot helicopter. So, the first 12 years I spent a lot of time by myself. Now there are various pilots coming and going."
Fletcher also discussed how COVID has shifted the number of calls he received while working with HALO.
To read the full story, pick up a Taber Times issue or subscribe to an ePaper digital subscription! You can sign up for digital or traditional subscriptions on tabertimes.com by clicking subscribe under ePaper on the home page.