Town of Taber department reports
Posted on July 6, 2022 by Taber Times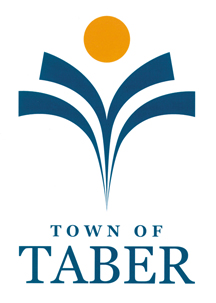 By Kenyon Stronski
Taber Times
reporter@tabertimes.com
The following are selected department reports for May 2022.
Recreation:
Bi-weekly meetings are back on the table for the recreation department, and they also hosted a Communities in Bloom meeting May 3.
As of May the campgrounds have once again re-opened, and the agenda assures that drop-in's listed on the towns website are continuing to be a popular attraction. The agenda also states the department has been part of facilitating events such as the W.R. Myers graduation and the Backyard BBQ competition. A triathlon was also planned, but subsequently cancelled due to lack of registration. It is promised it will be planned for 2023.
Arts, Culture and Events:
The department hosted their third annual Backyard BBQ Competition on May 13 where 12 teams participated for the ribs, and six for the kids hot dog competition. A total of 317 dinner tickets were sold for the crowd.
Up until Seniors Week, the ACE department had weekly meetings with the Alberta government pertaining to the launch of the event.
Additionally, they also received the Henry S. Varley Fund grant for a total of $10,000 for the Veteran Oral History Project, and of the Federal Government Her Majesty Jubilee grant totaling $4,000 for the same project.
Economic Development:
9 business licenses were issued in May, alongside, "a mixture of resident licenses, temporary licenses and, and home occupations."
The Economic Development department also met with business owners to discuss the Alberta Advantage Immigration Program — an item that was brought to council prior to the department report. The Joint Economic Development Committee meeting was also moved to June 16 from May 26, and they have stayed in contact with food trucks to advise them of new bylaws and guidelines.
Administrative Services:
The department, "Reviewed current arrangements and discussed leaseholder requests with various leaseholders; Legion Youth Centre, Curling Club, Library, and Taber Minor Hockey." Alongside approving and following up on various facility maintenance project requests.
They also reviewed and edited, "multiple communications and contracts, bylaws, policies and procedures, and correspondence from other departments." Weekly meetings were also held with staff under Administrative Services to receive updates, assign tasks and check-in.
A tour of the council facilities were arranged to, "round out the 2021 Council Orientation." Which was very well received by council members at the subsequent council meeting.
CAO:
Taber's Chief Administrative Officer, Derrin Thibault had a busy May, beginning off with a meeting with the M.D. of Taber's CAO, Arlos Croft to discuss policing services. He also attended a meeting for the Meadows project and with the Lethbridge College to discuss extension program opportunities.
He attended, "various committee, commission, board and staff meetings." Alongside a Social Club meeting, M.D. council meeting and traffic committee meeting.
Fire Department:
It was also another busy May for the Fire Department, where they conducted a control burn out at the Trout Pond. This burn is stated to control future fire growth and to beautify the area — it is noted more burns are scheduled come the Fall.
In May the department conducted 263 hours of firefighter training culminating in 5184 hours of trading in the past 12 months. They also hosted two Fire Training Centre rentals in the month of May, and both were for the Coaldale and District Emergency Services.
As for statistics, the Department conducted 12 inspections, exchanged three smoke alarms and inspected 24 flammable liquid tanks. No fire inspections were conducted in May.
1531 hours of volunteer service has been clocked in over the last 12 months outside of training.
Fire calls have trended down this year, whereas by May 17 last year the Department had received 127 calls they have received 106 calls thus far this year. Calls by type in May are as follows, one for Public Assist, five for a trash or grass fire, one for hazmat, four alarm calls, and six for medical first responder.
Engineering and Public Works:
Keeping with the trend, the Department has also clocked in a busy May.
An emergency evacuation map was built for both the Fire Hall and Police Station, and it is noted that construction relating to the Lagoon Solar Project is ongoing and pile testing is now complete. A contract for an electric vehicle charging station has been signed and they are currently on order.
It's officially passed the ninth month of the Municipal Energy Manager program of which Blake Hranac holds the role hosted by the Municipal Climate Change Action Centre.
A new emergency backup generation was installed at the Police Station — it's assured that all work as completed in-house. The administration building backup generator was also repaired along with leaks on the roofs of town buildings.