Canadian Taxpayers Federation sees gas prices continuing to rise
Posted on June 29, 2022 by Taber Times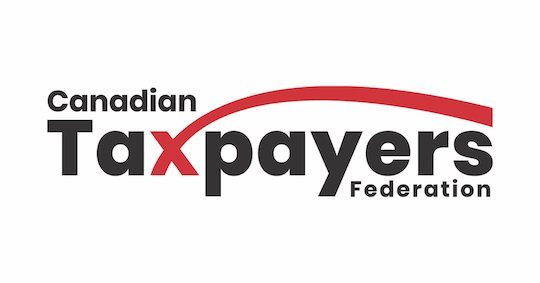 By Ian Croft
Local Journalism Initiative Reporter
news@tabertimes.com
With summer arriving once again, it may not be a pandemic that keeps us all at home but rather the price of gas. Franco Terrazzano, federal director of the Canada Taxpayer Federation spoke on the high price of gas and how it may continue to rise within the coming years.
"So, many Canadians right now are struggling with the high and painful gas prices, but what makes painful prices even worse is the big tax bill that governments are collecting at the pump," said Terrazzano. "On average across Canada, taxes make up $0.55 per litre of gasoline and that tax bill is set to rise because of the Trudeau government's carbon tax hike in future years. You've got Trudeau raising the current carbon tax to nearly $0.40 per litre by 2030 and he's bringing in what amounts to a second carbon tax buried in fuel regulation that could add an extra $0.11 per litre of gas on top of that. By 2030, drivers can expect to pay nearly $0.50 per litre of gas just in Trudeau's carbon taxes alone."
Terrazzano then went on to discuss what the Alberta government, and governments across the world, have done to help people with the increasing price of gas.
"Now, fortunately for Alberta drivers, the Alberta government has stepped up to the plate and is providing relief by cutting its fuel tax," said Terrazzano. "We're pressing the other provincial governments to follow Alberta's lead and give tax relief. Now, one thing that is so unfortunate is that Ottawa continues to stick Canadians with higher tax bills at the pump. We have seen a laundry list of other countries do the right thing and provide their citizens with relief. The United Kingdom just announced $8 billion worth of fuel tax relief, South Korea cut its gas tax by 30 per cent, Germany is cutting taxes on motor fuels, the Netherlands cut its gas tax by 21 per cent, you also have Ireland, Italy, Israel, India, Peru, Poland cutting gas taxes as well. We want to see the federal government do what the Alberta government is doing and what other countries are doing and reduce our tax take up the pumps."
To read the full story, pick up a Taber Times issue or subscribe to an ePaper digital subscription! You can sign up for digital or traditional subscriptions on tabertimes.com by clicking subscribe under ePaper on the home page.