Father's Day without Dad: A Taber family's grief
Posted on June 22, 2022 by Taber Times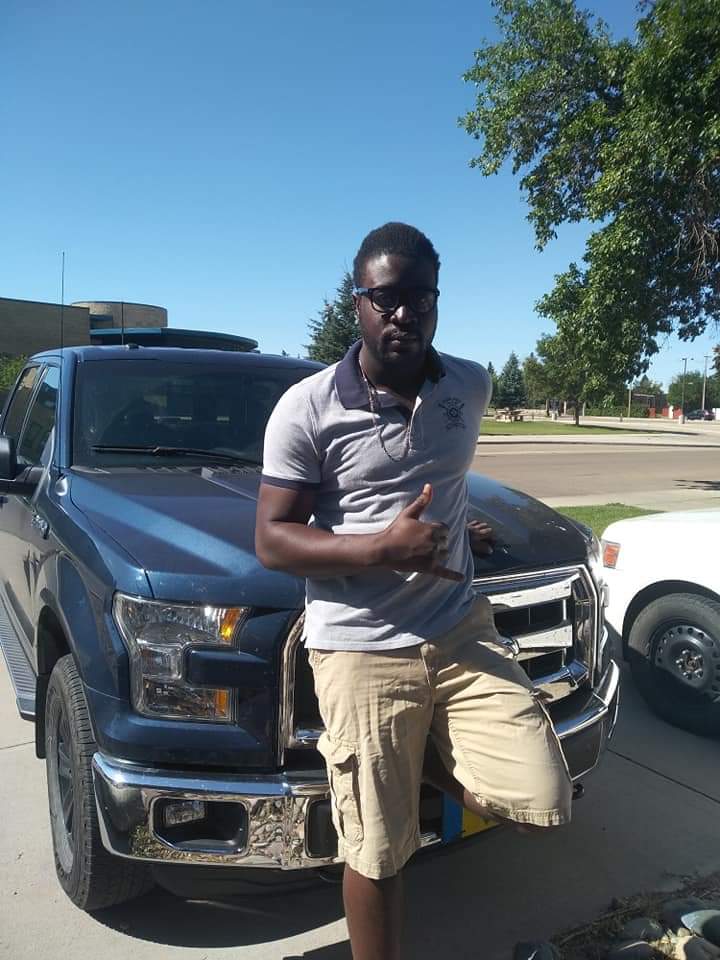 By Cal Braid
Taber Times
news@abnewsgroup.com
For Lynzee Jackson, life changed dramatically and forever on July 16, 2021. Her best friend and husband, Kemron Jackson was killed in a head-on collision just north of Taber.
Now, Lynnzee and her daughters, Lilly, 14, and Kemara, 9, are left still dazed and grieving. Father's Day is a hollow date on a calendar, and the one-year anniversary of his death is approaching fast.
Kemron Jackson was born on Dec. 14, 1987, in St. Vincent and the Grenadines in the eastern Caribbean.
He spent his formative years there, some of them in the capital of Kingstown. His mom, aunt, and grandma eventually moved to Canada.
"He had some real struggles growing up, living in a third-world country. Because he had come from nothing, he was so humble and so determined," Lynnzee said.
Kemron moved to Canada on July 25, 2010, to join his family in Toronto.
Lynzee met him online in January 2011, when she saw a cute photo that Kemron had posted of his daughter. They developed an online friendship that would later become the greatest connection of her life. Lynnzee lived in Calgary at the time. After a bad breakup, Lynzee had "hit rock bottom" as a single mom and needed a change. A girlfriend of hers had moved to Toronto and a short time later, Lynzee decided to join her. It was hard to find her footing at first, but a couple of months later, Lynnzee and Kemron met in person for the first time.
One of her first fond memories of getting together was introducing him to Greek food. Kemron was nervous about trying it, but Lynnzee recalls that with his "huge hands" holding what looked like a tiny spoon, he tried a little bite. After that, "I was mortified at how fast he was eating this food. He just started shovelling it in," she said with a smile. Up until that point, he'd only had Caribbean and Chinese food, along with his newfound McDonald's. A Big Mac was his first food in Canada and "he ate so many when he was first here that he got sick of them."
They moved in together in November of 2011. Christmas Eve of that year, he proposed. They got married on Oct. 27, 2012.
The decision to move to Taber came about because Lynzee's mother was in poor health, and Lynnzee had travelled out west to be with her. She contacted Kemron and told him that she thought they should move so that she could be close to her mom. "We made a two-year plan to save up, because moving across Canada is not cheap, plus we had two kids."
"The first year we were here, we found our footing and (in the) second year we paid off every single piece of debt that we had, and the third year we saved up and bought a house," Lynnzee said. "We wouldn't have been able to do that in the city."
"His work ethic was insane. He never sat still, even at home on weekends. He would get up at five or six in the morning and bleach out the bathroom, start baking or cooking, and get the laundry washed and folded."
To read the full story, pick up a Taber Times issue or subscribe to an ePaper digital subscription! You can sign up for digital or traditional subscriptions on tabertimes.com by clicking subscribe under ePaper on the home page.