Meals on Wheels still cruising for Taber seniors
Posted on June 8, 2022 by Taber Times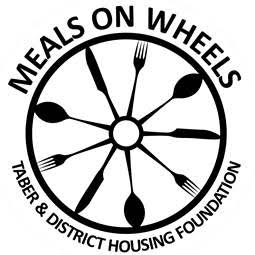 By Cole Parkinson
Taber Times
cparkinson@tabertimes.com
The Taber Meals on Wheels program is still hitting Taber streets and delivering meals to local seniors — with the hope more people sign up to utilize the service.
With 2022 at the midway point, the sign-ups for Meals on Wheels are a tad lower than they were in 2021, but Taber and District Housing Foundation is confident once the word starts spreading, more people will see the value.
"It's a slight decline from 2021, but really, we are still serving 35 to 40 clients every month. They are getting meals up to five times a week during the lunch hour," stated Tim Janzen, TDHF CAO. "The service is still available in the Taber area and I really want to thank the volunteers because they do the deliveries outside of our manor buildings. Our staff look after the people who are in the manors, but we have a really loyal group of volunteers from church groups, some service committees, some from different companies in town — they give up their lunch hour to deliver the meals."
For those who don't know about Meals on Wheels, Janzen explained the program is run out of Clearview Lodge.
"It's a service that Clearview Lodge kitchen cooks the meals and packages them. It's a standard service with a soup, a salad, an entree, and a dessert. It mirrors what Clearview Lodge residents are being served in their noon meal."
At the current moment, there are two different price rates available — $3 for people with incomes of $20,000 or less and $7.50 for everyone else. And while the program is mainly aimed toward seniors 65 and up, others can also get in with Meals on Wheels under certain circumstances.
To read the full story, pick up a Taber Times issue or subscribe to an ePaper digital subscription! You can sign up for digital or traditional subscriptions on tabertimes.com by clicking subscribe under ePaper on the home page.