Seniors Week comes to Taber
Posted on June 3, 2022 by Taber Times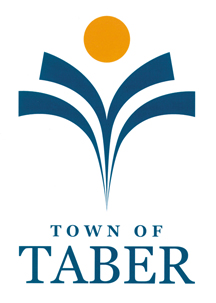 By Ian Croft
Local Journalism Initiative Reporter
news@tabertimes.com
With Seniors Week soon going to be upon us starting on June 6 and going to June 12, Emily Hembrough, Arts, Culture and Events coordinator at the Town of Taber spoke on what events that will occur across the entire week.
"We are doing a full week of things for seniors — the first launch day is June 6," said Hembrough. "The Alberta government is actually going to come down for that, so there's a few ministers coming from Edmonton and we start with a pancake breakfast — it's free and from 8 to 11 in the morning in Confederation Park. During the pancake breakfast, we have swag bags for all the seniors, so we're going to hand out the swag bags and we have a ton of really amazing donations from local businesses and local groups in town that are going into the swag bags that we are handing out to local seniors."
Hembrough did clarify later that the pancake breakfast is open to everybody and also talked about what events will be taking place on the stage at Confederation Park.
"Then from 11 o'clock till about noon, there will be a formal presentation on the stage in Confederation Park where we have some dignitaries doing some speeches and some welcoming remarks," said Hembrough. "St. Mary's High School band will be playing, there's a couple of dance groups that are dancing on stage, the province will do a declaration of Seniors Week announcing that 'This is the declaration of Seniors Week from June 6 to the 12, 2022,' and Burns Wood, a local senior in town, will be accepting the declaration on stage. Then we have some live music on stage after that, there's going to be some games in the park, the library, FCSS, and the Town are all doing some outdoor games for seniors and anybody that wants to come and play." 
Hembrough also discussed an activity that groups outside of the town will be putting on for June 6 before circling back to discuss who is providing meals for the launch day.
"There's going to be an activity outside during the day," said Hembrough. 
To read the full story, pick up a Taber Times issue or subscribe to an ePaper digital subscription! You can sign up for digital or traditional subscriptions on tabertimes.com by clicking subscribe under ePaper on the home page.