Horizon school board discusses changes to Christmas break
Posted on June 3, 2022 by Taber Times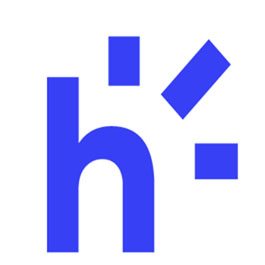 By Cole Parkinson
Taber Times
cparkinson@tabertimes.com
The Horizon school board has started to review their 2023 calendar and changes are being discussed. 
At the board's regular meeting on April 25, members got a chance to look at the 2023 academic calendar. 
"There is 185 of them that are instructional days and then an additional 15 days for teachers. Similarly to this year, there is about seven days before kids start," explained Wilco Tymensen, superintendent of schools. 
For the 2023-24 school calendar, the first day of class would fall on Aug. 30 with the final day of classes coming on June 26. Tymensen also explained the start date is determined by counting backwards from the last diploma exam of the school year. From that, the start date is determined and in 2023-24, it falls before Labour Day weekend.
"We then look at how far back we can go and it ended up being the 30th," he added. 
Another point of conversation for the members was around the Christmas break. In 2023-24, the last school day would be Dec. 22 and the first day back from break would be Jan. 8. 
"When we have reached out to people in the past, the typical majority would say schedule more of the holiday after Christmas rather than putting Christmas in the middle of the break because the other option is to come back on the second and end on the 15th. The first diploma back is the ninth," said Tymensen. "A question or feedback we get is — do we need more time for diplomas?"
"Was there a lot of feedback from this year because it looks really familiar?" asked Jen Crowson, board member.
"No, we didn't," answered Tymensen. "The 24th was on a Friday and so it does fall in the middle." 
Others inquired about ending before the Christmas break in the middle of the week.
"How come school before Christmas always has to end on a Friday?" asked Bruce Francis, vice-chair.
It was suggested the school week could end mid-week and then come back mid-week as well, which could provide students some extra time to prepare for their diplomas in January. 
"We have explored that in the past. The concern from schools becomes if you have Christmas and you're starting in the middle of the week, you have parents who will take two extra days off in the front or in the back. Then you have more absences from kids because they will take two extra days off to leave early and some might take two extra days off and come back late. It's awkward from an instructional perspective, so that's a comment we have received in the past," added Tymensen.
To read the full story, pick up a Taber Times issue or subscribe to an ePaper digital subscription! You can sign up for digital or traditional subscriptions on tabertimes.com by clicking subscribe under ePaper on the home page.