Barnwell mayor touches on latest meeting
Posted on June 3, 2022 by Taber Times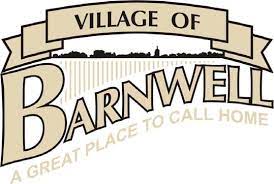 By Kenyon Stronski
Taber Times
reporter@tabertimes.com
May 19 marked the regular meeting date for Barnwell Village council where a new budget, mill rates, and additional subdivisions were discussed. Barnwell Mayor Kent Bullock said the new budget was approved, but nothing really too new has come around — everything has stayed quite normal. 
"We tried to keep things consistent with the way it has been, so tax notices should be pretty similar with maybe a slight increase. We're told what we have to charge for a mill rate for the school divisions, so they've gone up a little bit since last year but ours is about the same. You can't always tell about mill rates, but the actual paid tax, we've tried to keep pretty similar to previous years."
Bullock then touched on how things are getting a little harder for villages in Alberta, as if they're under 1,000 residents, they now have to pay for provincial policing where in the past they haven't.
"It's up this year and it's going to go up again next year, and that's going to be a struggle for us — small towns and villages — to pay for the cost, especially when we never had to and then it's said it'll go up more. For our budget, it's really quite a large sum. We produce around $500,000 to $600,000 and it's being talked about for policing to be close to $25,000 so that's about a five per cent hit on us which is pretty significant." 
To read the full story, pick up a Taber Times issue or subscribe to an ePaper digital subscription! You can sign up for digital or traditional subscriptions on tabertimes.com by clicking subscribe under ePaper on the home page.