Town of Taber May 16 special meeting of council
Posted on May 25, 2022 by Taber Times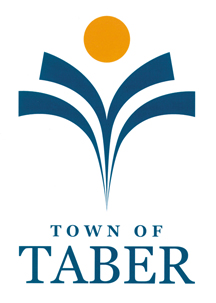 By Kenyon Stronski
Taber Times
reporter@tabertimes.com
Three items were set before Taber town council at their May 16 special meeting, all forwarded by Taber's Director of Finance, John Orwa. Item 6.1 is the Proposed 2022 Property Tax Rate Bylaw 12-2022, item 6.2 is the Proposed Supplementary Tax Rate Bylaw 13-2022, and item 7.1 pertains to amending the operating budget.
"We summarized this as all the rates that were previously discussed with council, and all these rates are now being incorporated into the bylaw and broken out into different areas," began Orwa. "Now in the bylaw, you'll see the school is broken out in terms of the public school and the opted out as well, and then it also breaks out the senior foundation. The only thing that I need to mention a little bit in that area is sometimes when some of these estimates come through before the assessments, come just like in the education side, we kind of estimate some of those item — sometimes we are up and sometimes we are off. For example, in the senior foundation, if you look at the levy we collected more by 282, so that means this time we have to reduce it because that is already assessed. Apart from that, the other areas just break out for everybody to see in terms of the assessments and then after the assessments we break out the rates as well. And those rates give us the levy, so all that was discussed previously is now broken down in summary and put into the bylaw."
To read the full story, pick up a Taber Times issue or subscribe to an ePaper digital subscription! You can sign up for digital or traditional subscriptions on tabertimes.com by clicking subscribe under ePaper on the home page.