Horizons Victim Services highlights work at session
Posted on May 25, 2022 by Taber Times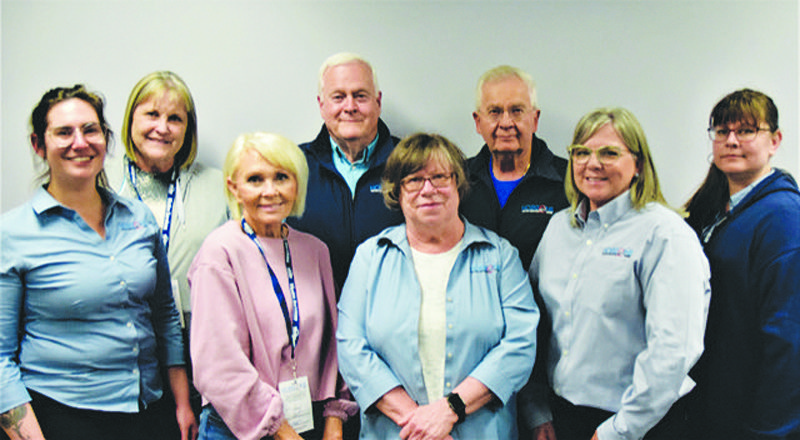 TIMES PHOTO BY CAL BRAID
By Cal Braid
Taber Times
reporter@abnewsgroup.com
Horizons Victim Services (HVS) in Taber held an open information session on May 19 at the Taber Public Library to raise awareness of issues facing the victims and survivors of crime.
The meeting room at the library was full, and Alf Rudd, program manager for Victim Services, opened the session before letting the victims, volunteers, and police share perspectives that gave a glimpse into the delicate nature of crime and incident response work.
Victim Services exists to liaison with the police and provide follow-up in the immediate and ensuing aftermath of crime and accident incidents. In attendance were Constable Lexi Brevik from the Taber Police Service (TPS) and Sergeant Stewart Gemmill of the Taber-Vauxhall RCMP, as well as volunteers and several victims and survivors.
Cst. Brevik spoke of creating a holistic response through the collaboration of police and victim services, saying, "Myself and my partners show up in people's lives, usually not on a good day. Usually, when we show up it's on one of their rough days. It's our job of course to first make sure everyone's safe, then we investigate and lay charges if necessary and sometimes that's where our mindset is."
"As much as I hate to admit it, sometimes victims don't get the priority from us that we would like to give," Brevik said. "Sometimes we turn into robots, investigating and dealing with the things we have to deal with. That's where we really rely on Victim Services advocates, who come in and who pull that human aspect in and be there for people. I feel a huge sense of relief when one of those people shows up and I know that I can do my job and (the victims) can be taken care of and get what they need in that moment. I know that I can say for myself and everyone else at the TPS that we really appreciate you guys."
To read the full story, pick up a Taber Times issue or subscribe to an ePaper digital subscription! You can sign up for digital or traditional subscriptions on tabertimes.com by clicking subscribe under ePaper on the home page.