TDHF returns to town council regarding Cherry and Main project funding
Posted on March 30, 2022 by Taber Times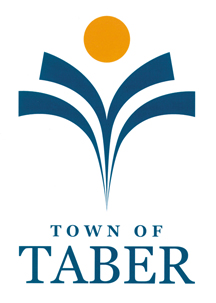 By Kenyon Stronski
Local Journalism Initiative Reporter
reporter@tabertimes.com
According to the agenda, a resolution was passed at the Feb. 15 regular meeting of the Intermunicipal Development Committee that the "Town of Taber and the M.D. of Taber present the Taber and District Housing debenture proposal to their respective councils for discussion."
Tim Janzen, CAO for the Taber and District Housing Foundation was at the March 14 regular meeting of council to present prospective debenture options. Option one is regarding high efficiency and would require an underwritten debenture of $2.05 million, while a net-zero option would require a debenture of $1.46 million.
It was mentioned a potential commercial lease space would be available within the building itself, and Coun. Monica McLean inquired about the possibilities of the space, if anyone was interested in it and why they were planning on adding it.
"Generally in these types of designs, they see commercial space as a valuable anchor and they tend to lease at a higher rate," said Janzen. "So particularly in urban settings, you'll see that's how they pay for the buildings because that commercial space is so valuable. Not as much in Taber but it could be that our organization, Taber and District Housing, could site our office within the building. There would be some operational opportunities for doing that and then our rent is paying for our loan but there are great small leasable spaces in town as well. It's high traffic area, you have 32 units of residential as part of it and I think it was seen as a way of spreading out and creating additional revenue for that space because the rent on the units doesn't generate a lot of revenue. To make them as affordable as they are, the cash flow becomes difficult."
To read the full story, pick up a Taber Times issue or subscribe to an ePaper digital subscription! You can sign up for digital or traditional subscriptions on tabertimes.com by clicking subscribe under ePaper on the home page.