Taber town council Feb. 14 briefs
Posted on March 2, 2022 by Taber Times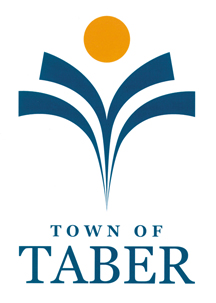 By Kenyon Stronski
Local Journalism Initiative Reporter
reporter@tabertimes.com
The following are selected briefs of Taber town council's regular meeting held on Feb. 14.
Recognition of Service
The Canadian Volunteer Fire Service Association Medal was awarded to Captain Robert Ducharme at the Feb. 14 regular meeting of Taber town council.
According to the agenda, the Canadian Volunteer Fire Service Association is committed to providing leadership in the fire service across Canada through excellence, innovation, education, quality leadership and management.
The medal is to honour Ducharme, who has served over 30 years at the Taber Fire Department.
Fire Chief Steve Munshaw said, "We're here today to congratulate Rob Ducharme for 30 years of dedicated service. He joined us back in October 1991 and he's been working hard and diligently serving our community ever since. Even today, just before council started he tried hopping on a truck to help out with a motor vehicle collision but the crew pushed him off the truck and made him get in his finest as well so he could join us."
The medal was presented by Mayor Andrew Prokop and it came along with a plaque.
RFP Award of Self Contained Breathing Apparatus
Keeping Munshaw at the stand, he also presented the purchase of self-contained breathing apparatus' for both the Taber Fire Department and Engineering and Public Works for a total of $291,000. This purchase was approved in the town's budget in 2022.
"We use the exact same units, but they only have a 15 year life expectancy through industrial standards. The 15 years was this year and it becomes a life-cycle replacement. These will however be traded in as there is a trade-in value for them," said Munshaw.
Council awarded the RFP for the apparatus' unanimously.
To read the full story, pick up a Taber Times issue or subscribe to an ePaper digital subscription! You can sign up for digital or traditional subscriptions on tabertimes.com by clicking subscribe under ePaper on the home page.