Town council revisits downtown sidewalk improvements
Posted on February 23, 2022 by Taber Times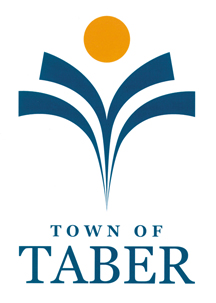 By Kenyon Stronski
Local Journalism Initiative Reporter
reporter@tabertimes.com
Back at the Nov. 8 regular meeting of council, it was directed for Public Works to survey the downtown businesses to see which type of sidewalk they would like, and which type of bulb-outs they would prefer.
"We sent out a survey with their business licence renewals. Out of 84 businesses, 15 responded. We were just looking for what type of paving stones they wanted. Out of 15 businesses, this is what you'd expect, and there is no clear winner here. So we're just looking for council to have a discussion on the direction you'd like to take," said Director of Engineering and Public Works Gary Scherer at town council's Feb. 14 meeting.
The survey was extremely close. The average time to complete the survey was one minute, four seconds and as stated — there was no clear winner. For the sidewalk, coloured concrete with a brushed finish was the winner with six votes, paving stones came in second with five, and poured concrete with a brushed finish came in third with four. The bulb-outs question wasn't as close, with six voting for paving stones and nine voting for coloured concrete.
To read the full story, pick up a Taber Times issue or subscribe to an ePaper digital subscription! You can sign up for digital or traditional subscriptions on tabertimes.com by clicking subscribe under ePaper on the home page.