Taber Times 2021 Year in Review
Posted on January 5, 2022 by Taber Times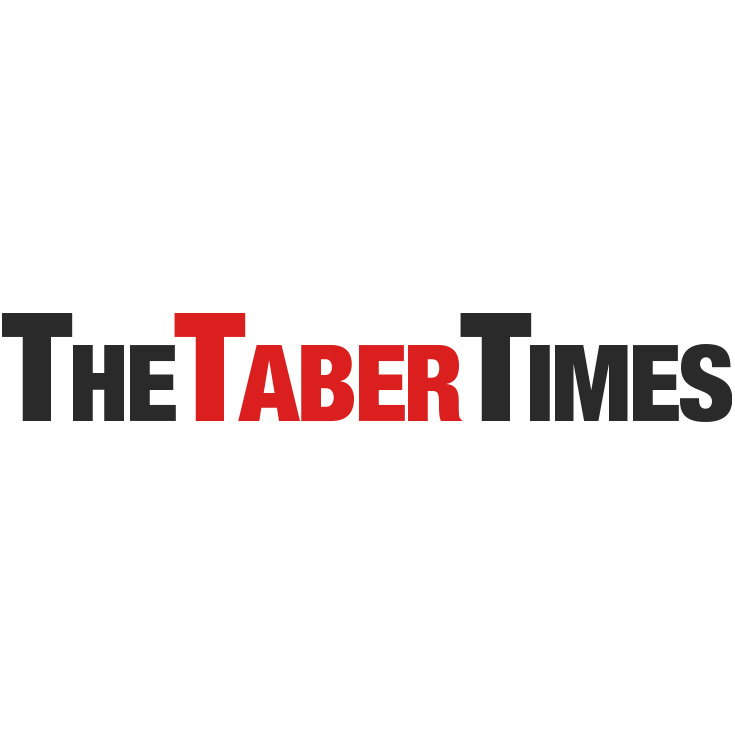 The year of 2021 has come and gone and it presented many challenges and triumphs through those 12 months, so let's take a look back at the year that was.
January 13: With the federal Liberals still buoyed by a COVID bump in the polls and enjoying a slight edge over the Conservatives, speculation has been rampant in Ottawa about the potential for a 2021 election.
January 20: Further information on town council's decision to terminate the contract of former CAO Cory Armfelt are limited. After town council voted 4-3 to terminate the contract of the CAO earlier this month, Mayor Andrew Prokop spoke about the reason for lack of information, as to why the CAO had been removed from his position.
January 27: Taberite Kristin Skiba said after the job she saw completed recently by a number of volunteers that jumped into action when a call for aid was put out, "my heart is bursting with pride for some incredible members of our community."
February 3: Town of Taber Communications and Projects Co-ordinator Meghan Brennan said administration is seeking approval for a new Visual Identity Standards Policy, during a report submitted to council for consideration at a regular meeting held Jan. 25.
February 10: An official "operational day" for the new Taber Lost Paws Society animal shelter is slated for this week. The new building is located in north Taber, just east of Safe Haven.
February 17: According to Green Acres Foundation Housing for Seniors CAO Dawna Coslovi, residents at Piyami Lodge/Piyami Place in Picture Butte and Sunny South Lodge in Coaldale have received COVID-19 vaccinations.
February 24: The slow roll-out of vaccines across the country has left Bow River MP Martin Shields unimpressed.
March 3: Taber council says 'no' to automated voting machines.
March 10: Since the pandemic took hold in 2020, instances of domestic violence in Alberta have not only risen in frequency, they have also risen in severity. Danger Assessment scores — which measure the likelihood of abuse escalating to homicide in emergency shelters have maintained their all-time high levels, while the scores in second- stage shelters have spiked dramatically.
March 17: Brian Hildebrand's letter of resignation to fellow United Conservative Party (UCP) board members for the Taber-Warner riding noted what had started as an inkling of doubt has now come to a situation where remaining a member of the Taber-Warner Constituency Association board has become an "untenable situation." Grant Hunter is the Taber-Warner MLA.
March 24: The Highway 3 Connector bus route between Medicine Hat and Lethbridge was wound down at the end of last month and likely won't be revived without new financial support from the province, City of Medicine Hat officials say.
March 31: Holy Spirit Catholic School Division has been informed of another case of COVID-19 at St. Mary School, in Taber — according to a recent media release. All close contacts have been informed and are required to quarantine — while following the directives provided by Alberta Health Services (AHS).
April 7: April 7, 2021 marks the third anniversary of Green Shirt Day, a day that honours the victims and families of the April 2018 Humboldt Broncos bus crash, while also spreading awareness about organ donation registration.
April 14: Town of Taber council has received and accepted notice Coun. Louie Tams has resigned from council, effective immediately.
April 21: Last week, a local Anti-COVID Alliance group protested in front of the Town of Taber Administration Building and the Taber Times office. One of the group's beefs, according to correspondence with the newspaper relates to Letters to the Editor submissions not being published and certain opinions not being represented.
April 28: During the sitting April 22, Shields rose to discuss what he's been hearing across Bow River, as the pandemic continues well in 2021. "Words I am hearing from my riding are frustration, anger, hopeless, discontent, confusion, despondency, depressed, isolated, weary.
May 5: As school's in Lethbridge, Calgary, Edmonton, Fort McMurray, Red Deer, Grande Prairie, Airdrie and Strathcona County are moving to online learning for junior and senior high schools, Horizon School Division administration has continued to monitor situations across their communities
May 12: Starting this week, all Albertans aged 12 and up were now eligible to book a COVID-19 vaccination. In a media conference last Wednesday, Premier Jason Kenney announced vaccine appointments would be available for nearly all Albertans, with an additional 3.8 million citizens becoming eligible to book.
May 19: In early spring, the federal government dropped their newest budget that sees the deficit projected to sit over $350 billion this year. The over 700 page document features $101.4 billion in spending with plenty of focus on the COVID-19 pandemic and recovery after it's all said and done.
May 26: Taber and District Housing Foundation (TDHF) is pleased to announce the proposed renovation and construction design plans have been submitted to the Town of Taber Municipal Planning Commission. The plans were submitted as part of the May 17 MPC meeting and were approved (subject to appeal) on May 17 — according to a recent media release.
June 2: As we come stampeding into the October 2021 municipal election, Mayor Andrew Prokop will be looking to duplicate his 2017 success for his second consecutive run as mayor — clocking in his third consecutive term with a seat on Taber town council. In 2013, Prokop was elected councillor, and in the last six months of that term he served as a mayoral interim. The outcome leading to his 2017 election as mayor.
June 9: A new challenger enters the ring this year, as Ken Holst rallies troops to his banner for this upcoming municipal election. Holst announced his plans to run for mayor back in March, and has spent the months since organizing his battle plan, which he had condensed into three main pillars known as TUG.
June 16: As the rejuvenating weather of spring recedes into summer, the Alberta government has officially announced an "Open For Summer Lottery." The basis for the lottery, as Premier Jason Kenney noted, is to help encourage every eligible Albertan to be vaccinated, as quickly as possible.
June 23: Taberites and visitors, it's time once again to get your Cornfest on in 2021. Corn is king! Southern Alberta's largest free outdoor festival is back Aug. 26-28 in Confederation Park. The Taber and District Chamber of Commerce is working closely with Alberta Health Services to host a safe, fun and free family festival this summer.
June 30: At a June 28 meeting, Town of Taber council repealed the Temporary Mandatory Face Coverings Bylaw 22-2020 in accordance with the Government of Alberta's movement into Step 3 of the "Open for Summer" plan. Although the provincial mandate previously superseded the town's bylaw, council has now chosen to rescind the bylaw to fall in-line with the province's current guidelines and to create consistent understanding of messaging around COVID-19. Masks are still mandatory by provincial health orders until July 1.
July 7: M.D. council approves $500,000 in grants for recreation in 2021. Administration explained to councillors that all recreation boards, towns, hamlets, and villages have submitted their recreation facility inventory lists in accordance with the Operational Grants for Recreation Boards, Towns and Villages Policy.
July 14: More than half of eligible Albertans are now fully vaccinated against COVID-19. In a recent media release issued July 7, the province announced 50.7 per cent of eligible Albertans have received both doses of the COVID-19 vaccine. Alberta Health Services (AHS), participating pharmacies and select physicians' offices have administered more than 4.6 million doses of vaccine in the province.
July 21: While vaccination rates across the province continue to trend upwards, the number in the Municipal District of Taber has plateaued. With the municipality seeing lower rates than the provincial average, Dr. Jia Hu with 19 to Zero attended council's July 12 meeting to gauge where councillors felt vaccine uptake could use a boost. 19 to Zero is "a dedicated coalition of academics, public health experts, behavioural economists, and creative professionals working to understand, engage with, and ultimately shift public perceptions around COVID-19 behaviours and vaccination."
July 28: Taber introduces Meadows project. Back in 2017, the Taber and District Housing Foundation identified there was an active need for affordable housing within the community. A year later in 2018, a 60-acre plot of land was purchased, and it seemed to be a perfect storm for the sitting council.
August 4: The Taber and District Health Foundation (TDHF) has been making big contributions to the community's hospital with the recent purchase of an electrocardiograph (ECG) machine for $17,900. An ECG machine is important for all departments of the hospital, as it records the electrical activity of the heart and displays it as data on a screen or paper. Before the purchase, the Taber Hospital only had one of these machines on-site.
August 11: As beet producers continue to work towards the fall harvest, the Alberta Sugar Beet Growers have been busy advocating for a domestic sugar policy. In a delegation to the Municipal District of Taber's July 27 meeting, the ASBG highlighted their work so far this summer and how they're approaching advocating for a new policy. One focus has been on helping out the economy as people begin to start looking at a post- COVID world.
August 18: The continued heat and dryness across southern Alberta has led to the Municipal District of Taber declaring an agricultural disaster.
August 25: The new utility rates for 2022 were proposed at the Aug. 16 council meeting and administration explained the town is currently in a $1.2 million deficit where utilities are concerned, so it was proposed to raise the price. Council did not accept this proposition, and instead directed administration to come up with a five-year plan that would incrementally raise utility rates, but lower tax rates.
September 1: Live music is back, as multiple CCMA/CMA award-winning singer and songwriter Gord Bamford returns to the stage for his "Kick COVID in the A** Tour." Bamford makes a stop in Taber Oct. 23 at the Community Centre. The tour features special guest Duane Steele. According to Bamford, the first round of dates will cover Alberta and Saskatchewan through the fall.
September 8: Due to increasing COVID-19 transmission and rising hospital admissions, overwhelmingly amongst unvaccinated Albertans, temporary measures are needed to reduce transmission and prevent the health-care system from being overwhelmed, according to a recent media release. Currently, more than 80 per cent of COVID-19 cases in hospital are unvaccinated, including 91 per cent of patients in intensive care.
September 15: As COVID-19 cases begin to spike higher and higher across the province, this has lead to hospitals once again being over capacity. Minister of Health Tyler Shandro and President and CEO of Alberta Health Services (AHS) Verna Yiu announced a potential solution to the problem. There will be up to $36 million in funding towards Alberta home care and continuing care facilities which will improve wages, increase the workforce and allow more Albertans to receive care outside hospitals.
September 22: After big wins in 2015 and 2019, Martin Shields has once again won the Bow River seat during the federal election in 2021. With nearly 70 per cent of the vote across the Bow River riding, Shields was declared the winner fairly early on election night. Behind Shields was Jonathan Bridges (People's Party), Michael MacLean (NDP), Getu Shawile (Liberal), Orrin Bliss (Maverick Party), and Tom Lipp (Christian Heritage Party).
September 29: Representation in politics will always be an extremely important topic to discuss. It's imperative to have representation from all backgrounds and with all kinds of ideas to have not only a well-rounded community, but also a well-rounded council.
October 6: With the growing unpaid taxes on Municipal District of Taber land growing, councillors are continuing to voice their displeasure with how it's negatively affecting the municipality. While the final tallies have yet to reach the M.D. administration, they know there's still over $1 million in uncollectible taxes.
October 13: With the pandemic shutting the doors to the Taber Alberta Supports office, the Taber Community Action and Prevention Society (TCAPS) is hoping to get some support to help get it back up and running. At the Municipal District of Taber's regular meeting on Sept. 28, councillors were updated on what TCAPS was hoping to do and how they could help.
October 20: This year is special. With the municipal election over and new faces on town council, Taber also has a new face in the position of Chief Administrative Officer (CAO). Derrin Thibault is the new CAO for the Town of Taber, and while he said his time officially being a CAO is short — he has no lack of experience.
October 27: Unofficial Municipal Election results see incumbent Mayor Andrew Prokop returning to the big chair with 1,058 votes. Ken Holst followed closely with 944 while Rick Popadynetz garnered 138 votes. For the six councillor chairs, Joanne Sorensen won the popular vote with 1,058, followed by incumbent Carly Firth at 980, Alf Rudd at 959, incumbent Garth Bekkering at 849, Monica McLean with 770, and incumbent Jack Brewin at 749.
November 3: The Municipal District of Taber is one of the lowest vaccinated places in Alberta by percentage. According to alberta.ca, only 58 per cent of individuals aged 12 and up have one dose of vaccine and 51.6 per cent of individuals 12 and up have both doses.
November 10: As we tread through our daily lives, COVID-19 continues to be a very serious and very real threat looming in the back of most of our minds. As the fourth wave slowly declines across Canada, remembering to get vaccinated and practice safe health procedures is paramount to make sure a fifth doesn't happen.
November 17: It's been a rocky start for the newly elected Taber town council, with a member already coming under scrutiny after the Oct. 25 regular meeting of council — which was also the date the councillors are sworn in. At the Monday, Nov. 15 special meeting of council — Coun. Jack Brewin was sanctioned for a breach in Code of Conduct that has led to the requirement of a written apology to the mayor, council, administration, and the people of Taber by the Nov. 22 regular meeting of council.
November 24: While it certainly doesn't feel like soccer weather outdoors, those at Taber and District Soccer Association are gearing up for a new season — and they are reaching the critical point of needing more volunteers in order to run a season.
December 1: M.D. seeing around $5.2 million in outstanding taxes.
December 8: The Municipal District of Taber is looking at including all of their fees, license and permit amounts into one single bylaw.