TCAPS looking for M.D. representation
Posted on December 29, 2021 by Taber Times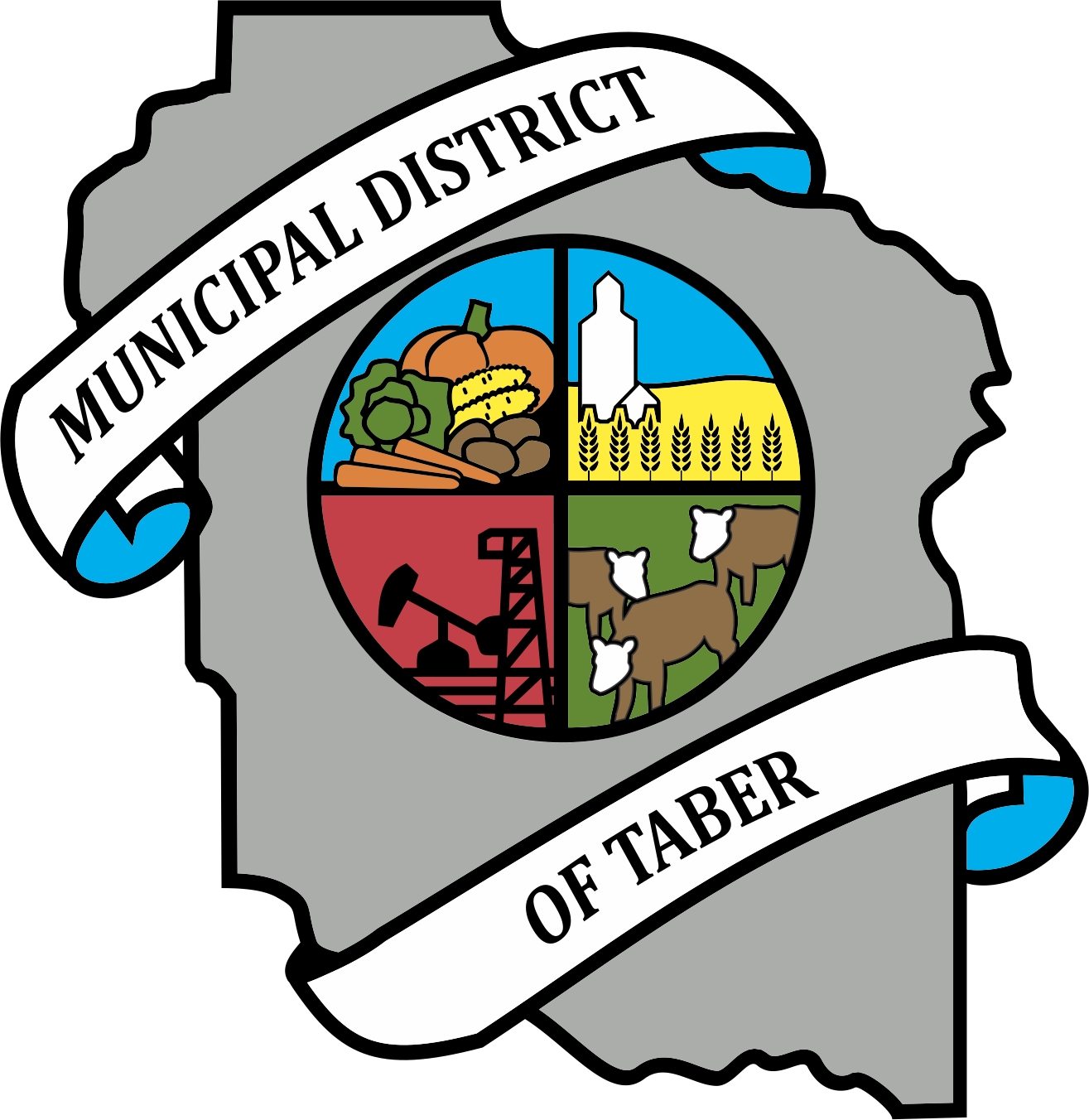 By Cole Parkinson
Taber Times
cparkinson@tabertimes.com
As Taber Community Action and Prevention Society (TCAPS) looks to expand their growth throughout the municipality, they are looking for several groups to sit at the table, including the Municipal District of Taber.
After the M.D. had received a letter from TCAPS President, Ken Holst, at their Nov. 22 meeting about assigning someone from the municipality to their board, council had made a motion to request a delegation to come to the next regular meeting.
On Dec. 14, Holst was in M.D. council chambers to not only discuss that request, but also to give a brief history of the organization and what they want to see happen in the near future.
"Really the main ask, and I'll maybe start with that and then kind of get into a little bit about TCAPS — its history and the direction we're taking now and who's at the table currently. The ask is for representation from M.D. — whether it be through a council member or if you feel it would be best for an administrative person to be at that table," stated Holst. "That's really the ask, depending on what you want. The reason for that will come out here as I give you a history and a background on what TCAPS is, what we've done, and what we're doing."
Holst also explained to council what TCAPS does in regard to victim services in the area.
"One of its main goals is, it sits as the board for the Horizon Victim Service Unit. There is an act called the Victims of Crime and Public Safety Act that requires there to be a board for every victim service unit in the province, so we're the governing body for the victim service unit. Technically we're the boss of the program manager, which is Alf Rudd. We oversee all of their budget, all of their affairs, and sort of manage everything they do," he continued.
He continued to explain TCAPS also helps the group apply for grants when needed. With a full executive, TCAPS has also branched out to other organizations including Safe Haven and the Taber Food Bank, both of which were started as TCAPS initiatives, but are now their own operating groups. Over time though, Holst explained TCAPS has become something different than what it originated as and the group hopes to return closer to what it began as.
"Over time, TCAPS evolved a bit to the point where it kind of became more of a grant issuing body. They continue to raise money," he confirmed. "Membership really fell down, as little at one point as four people sitting at the table and it was really losing its ouster and the things it was doing. They were trying to help a lot of organizations like that, you know startup. They couldn't get their society status right away, so through TCAPS they could apply for grants until they got their own society."
When work really began to refocus their efforts, the COVID-19 pandemic hit which has thrown a wrench into their plans over the last two years.
"Two and a half years ago, just prior to COVID, we tried to rejuvenate TCAPS and what TCAPS was doing. We sat down and we had several strategic planning sessions where we tried to get as many in the room that we could that were involved at that particular time and say 'OK, where do we want to go?' We came up with a plan at that time and unfortunately, COVID has slowed us a little bit," stated Holst.
While the group has been able to meet virtually throughout the pandemic, they're eager to get back into one room and get to work.
"Now, we're to a point where our main goal and what we've decided to do is basically using the wheel and spoke model," said Holst.
The wheel and spoke model sees the wheel be "a virtual network that acts as a central location for managing external connectivity and hosting services used by multiple workloads. The spokes are virtual networks that host workloads and connect to the central hub through virtual network peering." With that decided, the group has continued to assess where their efforts are best focused, and they've identified two main areas.
"The biggest thing we are trying to determine is two things: gap analysis, so we're trying to find gaps in the area that are out there and need to be filled. Whether it be social-economical, or youth, families, drugs. I should mention TCAD (Taber and Community against Drugs) was also a society that started as a spinoff of TCAPS and is going very strong," continued Holst. "The other side is duplication. We have a lot of government services, a lot of different service groups et cetera, that I think are doing similar things. They're finding some of these gaps and saying 'hey, let's work on this and really try and help this issue in the area', but everyone might be doing their own little thing. You know, doing that first little 10 or 15 per cent of getting it done, and then falling short of money or staffing or momentum. Then it falls back down, where we really want to try and find what everybody out there is doing in these types of things."
As part of this expansion, the group is focused on getting as many community voices into the room to share their views as well. They've been reaching out to several organizations, including the Town of Taber and M.D. of Taber to sit at the table. Currently, the board sees members from several divisions of Horizon School Division, Alberta Health Services, addiction and mental health services and child and adolescent mental health therapists and counselors, the provincial government, Taber Police Service, the RCMP, Taber Adult Learning, the Taber Clinic, Taber Food Bank, and citizens from throughout the municipality.
"We feel me can make a huge difference in this area for anything that is in need," added Holst.
With such a wide variety of people sitting at the table, it has also presented a challenge around getting everyone together at a time that works for everyone.
"One of the issues we're having with this sort of cross-section of professional people who are there, I shouldn't say they don't care because they absolutely do, but some are at the table because that's their job. They're there as their position and they do a great job, they still add and they still care about the people, but not all of them necessarily live in the area," confirmed Holst. "The problem it has created is trying to recruit sometimes more citizens in the M.D. and the town. Because of so many service-oriented people at the table, we have to meet during the day and the week. Currently, we meet the third Thursday of every month at 1 p.m. Meetings last anywhere between one and a half to two hours," he said. "As I try to recruit citizens, they're saying 'well I'm working at that time, I can't attend meetings.' Then if I move it to Thursday's at 7 p.m., maybe some of these service people have gone home and they don't necessarily want to come back out for a meeting to talk more about their work. There's been a real struggle there."
Discussions around two different meetings a month have been brought forward, but so far no solution has been confirmed.
With the ask to the M.D., the conversation shifted to whether or not they wanted to appoint a member to the TCAPS board.
"I think it's more of an oversight group that I think is very beneficial in identifying, like Ken said, the gaps and overlaps all these agencies are doing. I think it would be a group to have some involvement in because a lion share of them, we already have participation in some these groups. I think this would be a good fit," stated Coun. John Turcato.
"I see value in what they're doing — providing a network for all of the organizations. It's another committee for somebody so I'm not sure what the appetite is around the table, but I do see value there," added Coun. Brian Hildebrand.
It was also pointed out that while it may be one more committee to sit on right now, eventually the TCAPS board may see overlap and eliminate other committees.
"Maybe combining some committees, if they can help with that. There's a lot of value in that instead of having to go to three meetings, maybe they turn it down to two, which would be a benefit," stated Coun. John DeGroot.
"Will this bring them all together and maybe cut down some of the committees just to one specific one or is it just another?" asked Coun. Murray Reynolds.
"There are a lot of groups that we are already a part of on this, but I can see some value in being a part of it and helping find solutions for some of the problems in the community," added Reeve Merrill Harris.
Two motions were made following discussion — to appoint someone on a temporary basis starting Jan. 2022 and decide if it's a fit or not, which was carried 4-2 with Councillors Reynolds and Chantal Claassen voting in opposition. The last motion was to appoint Harris to the board, which was carried unanimously. Coun. Tamara Miyanaga declared a conflict of interest and stepped out of council chambers for the entirety of the discussion.