Multiple bylaws brought forward for town council
Posted on December 29, 2021 by Taber Times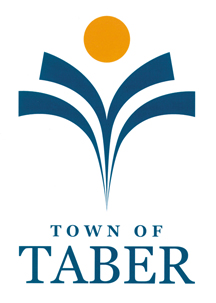 By Kenyon Stronski
Local Journalism Initiative Reporter
reporter@tabertimes.com
Multiple bylaws passed through the hands of the Taber town council during their Dec. 20 regular meeting.
Bylaw 14-2021: Proposed Procedural Bylaw
Administration has determined a legislative change of the Municipal Government Act (MGA) in regards to public hearings has resulted in the Council Procedural Bylaw 20-2018 no longer being aligned with Provincial legislation. As a result of this, administration has looked into how other municipalities have adapted to the addition of a public hearing section on an agenda. Administration has also looked into the current bylaw in its entirety and has compared them to others throughout the province to ensure all the practices have been updated.
"It is stated that if an enactment requires a public hearing to be held due to a bylaw or a resolution council must conduct the public hearing during a regular or special meeting. Currently, it is held as a separate meeting and once we find out that it is not in line with legislation we need to bring it to your attention so it can be righted. We've looked into it and we do have some proposed changes," said Kerry Van Ham, administrative services manager.
These changes include a reorganization of the sections, a clarification to better imply that the procedural bylaw applies to all councils, boards and commissions, the removal of the regular meeting of council prior to the municipal election.
"This would be the first meeting in October and would only be on election years," added Van Ham.
Lastly, they proposed trying to cut down on electronic participation during a closed session.
"We want to try and narrow that down just so we can be sure you're the only one there and someone else isn't sitting behind the computer screen."
Coun. Garth Bekkering then stated administration did a great job on their research and commended Van Ham for her work.
This bylaw was passed unanimously.
Bylaw 25-2021: Proposed Fee Bylaw
Back in February, council adopted the Fee Bylaw 21-2021, and since then, administration has drafted up Bylaw 25-2021 to be effective Jan. 1, 2022. This bylaw indicated an increase of zero per cent across the board with everything except for a few changes made by the Recreation Department. This is because, with COVID restrictions and the implementation of the Restrictions Exemption Program, administration is recommending to not increase user fees at this time.
Changes made by the Recreation Department include changes to the Veteran's Banner Project — due to the success of the program it is wished to make it an annual event for the town.
This year $50 was charged for the banners however with the cost expected to go up they are recommending an increase to $60; with only $30 needing to be paid if a new banner is not required.
"This is a bylaw that we revisit every year just to make sure things are aligned for long-term effectiveness," said Director of Finance John Orwa.
"In light of the ever-increasing cost of everything, I'd like to get your thoughts on the zero per cent increase Mr. Orwa," inquired Coun. Bekkering. "Particularly in utility fees because they have not been increased in some time now."
"That is something that we are really looking into," said Orwa. "We've been working really closely with Public Works along with assembling data from other municipalities. Are they increasing, or decreasing. Out of utility costs, we are only making a profit from the water, while everything else is a deficit across the board."
This bylaw was carried unanimously.
Bylaw 24-2021: Proposed Emergency Management Bylaw
This is an updated Emergency Management Bylaw after discussion and overview has been held around the position of title changes. The bylaw has been amended to reflect the changes that were made, and since it has been recently updated already in the summer of 2021 there are no other changes that the bylaw needs.
The name changes are as follows:
Deputy fire chief has been changed to assistant fire chief, and director of Planning has been changed to director of Planning and Community Services.