Horizon reviews new audited financial statements
Posted on December 15, 2021 by Taber Times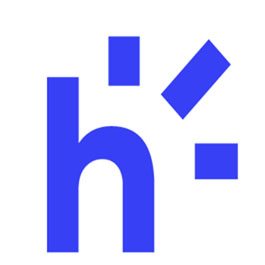 By Cole Parkinson
Taber Times
cparkinson@tabertimes.com
With winter underway, the Horizon School Board was able to get a look at their past year audited financial statements.
During their regular meeting on Nov. 29, BDO Lethbridge presented Horizon's financial statements.
"It's a clean opinion," stated Will ZoBell, engagement partner at BDO.
Looking at Horizon's statement of financial position, it was explained their cash had gone up by a fair amount.
"The cash went up about $1.2 million. That was a function of more funding that got received throughout the year," said Laina Verhoef, file manager.
Cash in 2021 was set at $3,567,704 versus $2,300,066 in 2020. Their total financial assets were set at $8,312,950 in 2021, up from $7,103,084 in 2020.
The delegation also highlighted Horizon's portfolio investments.
"It's a little bit lower than last year ($3,968,050 in 2021 and $4,050,752 in 2020), most of that is just the wind investment and there is a return on the wind investment that happens every year," continued Verhoef.
Looking at their liabilities, the board saw a slight shift upward compared to the previous year. BDO specifically looked at Horizon's accounts payable.
"It is higher this year. Obviously, with the change in the funding model, there is the weighted WMA funding adjustment, there's about a $1 million that is sitting in payables this year," explained Verhoef.
In total, liabilities ended at $3,724,681 in 2021, while they were at $3,274,532 in 2020, while net financial assets were $4,588,269 ($3,828,552 in 2020).
Next up was non-financial assets. Within Horizon's non-financial assets, BDO highlighted tangible capital assets for the board.
"There is not that much of a fluctuation, but with $1.6 million roughly in additions this year, you offset that with amortization of roughly $2.4 million," continued Verhoef.
Tangible capital assets totalled $63,367,014 in 2021 ($64,220,946 in 2020) and total non-financials assets were at $63,849,054 ($64,635,192 in 2020).
Statement of operations was up next and looked at revenues and expenses for the division. Government of Alberta funding was up to $46,113,274 in 2021 compared to $41,703,513 in 2020. As the major source of revenue for the division, BDO explained why there was a bump in funding in 2021.
"The big thing there is more funding. Some of the big things would be the COVID funding, which is about $1.3 million that was given out," stated Verhoef.
Other larger sources of revenue came from fees ($531,507), sales of services and products ($378,377), and donations and other contributions ($453,270),
On the expense side, total expenses totalled $47,268,176 ($44,306,171 in 2020). Looking at operations and maintenance, BDO explained there was a slight increase for a variety of reasons.
"There are some higher costs in there. There were some IMR expenses that weren't capital in nature that ended up not being capitalized and that was around $300,000. There were other things like custodial expenses and whatnot that would have been a little bit higher as a result of COVID," confirmed Verhoef.
Instruction continues to be the main expense for the division at pre-kindergarten totalled $754,987 ($729,212 in 2020) and Kindergarten to Grade 12 was at $33,511,966 ($31,774,465 in 2020).
The delegation also expanded on operations and maintenance which saw a rise of cost from $7,088,660 to $7,736,334 in 2021.
"Buses stopped running last year when COVID hit and this year the busses are running the full year, so you have a full year of expenses again," said Verhoef.
This leaves Horizon with an annual operating surplus of $338,325 in 2021 compared to an $857,436 deficit in 2020.
A motion to approve the audited financial statements was carried.