M.D. of Taber exploring Addressing Bylaw
Posted on October 20, 2021 by Taber Times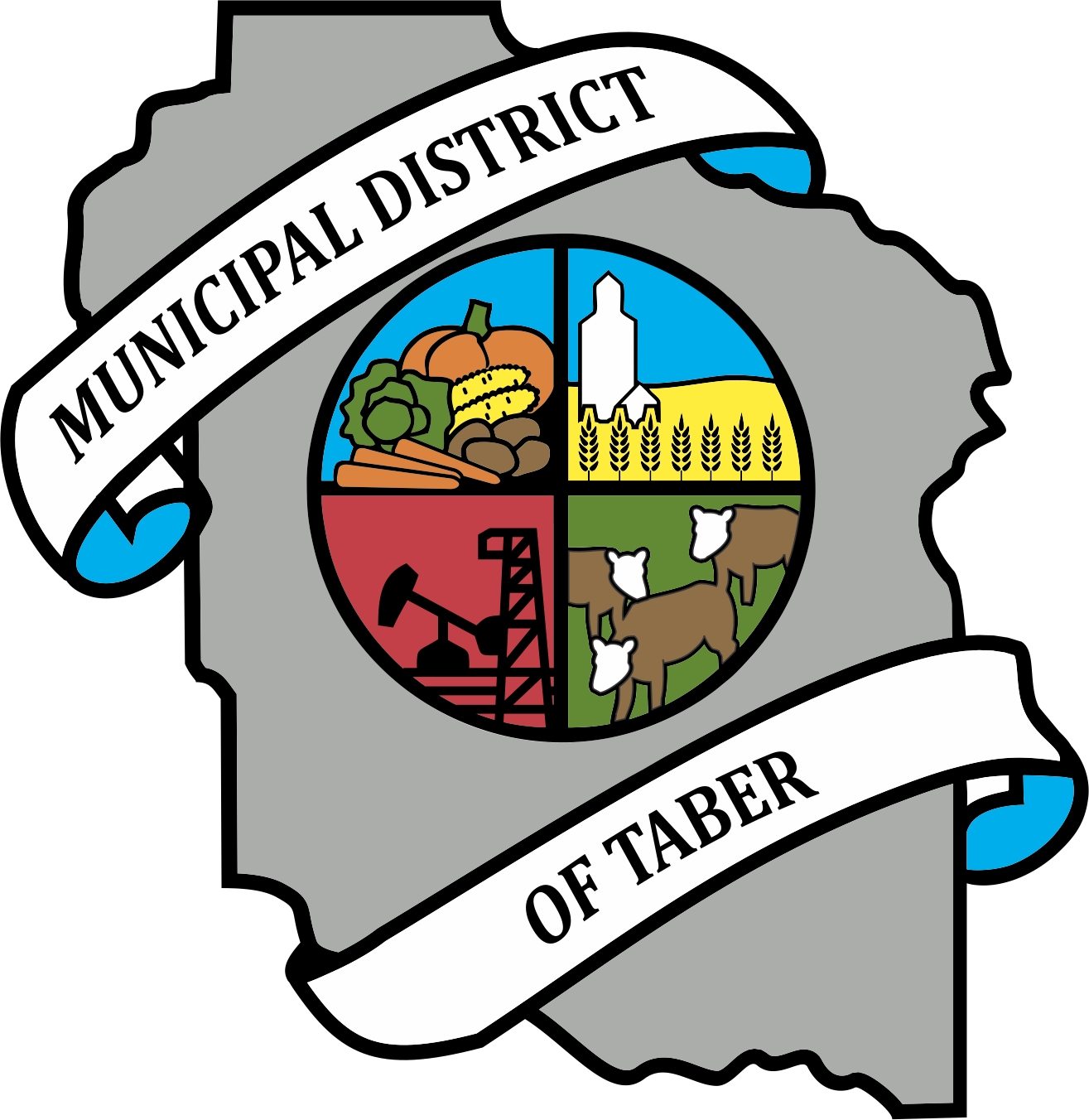 By Cole Parkinson
Taber Times
cparkinson@tabertimes.com
The Municipal District of Taber has started discussing an Addressing Bylaw that would see residents pay for any signage replacement costs.
"The system will homogenize the way property is addressed throughout the M.D. of Taber. The proposed bylaw is similar to other addressing bylaws used in neighbouring rural and urban municipalities with respect to functionality, roles, responsibilities and cost," reads administration's report to council at their regular meeting on Sept. 28.
The bylaw would see the M.D. responsible for assigning addresses for both civic and rural properties; Civic addressed properties in hamlets and subdivisions must physically display an addressed number in accordance with municipal address guidelines, as a responsibility of the owner; Rural addressed properties will have an initial address ordered and installed as a responsibility of the M.D.; Ongoing signage maintenance and the cost of replacement will remain the responsibility of the property owner, and the M.D. would be responsible for all rural addressing signage installations including replacements.
At the present moment, there is no bylaw in place regarding municipal addressing for the M.D. of Taber.
"The changes that were requested to take into consideration from council at last Committee of the Whole have been incorporated in here," explained Bryce Surina, director of GIS and IT. "The biggest changes really are with respect to the purchasing of the signs. The municipality would be responsible for both the purchase and installation of all signage. The parcel owner would be responsible for the maintenance of the signage when it's in place as well as replacement of the signage once it deteriorates or needs to be replaced at a future date."
Surina also explained why the bylaw is needed.
"We did not have a bylaw in the past with respect to addressing and it was done operationally and we didn't have anything in place to formalize that process."
"Do most citizens know that if that sign gets run over or whatever that it's their job to pay for it to get back up? Is that one of the provisions of this?" asked Reeve Merrill Harris.
Administration explained that currently, the municipality is replacing any signage at their own cost.
"So our current situation, we would be replacing that at the cost of the municipality for replacement of the signage as well as the installation of all-new signage, based on development permits that are submitted. We would assess them individually and then if there is an address required, we would assign an address," continued Surina.
Council asked about addressing for a different type of situation.
"Let's say I've got a bin yard with one bin and no house there and I request an address sign — who's responsible for purchasing that sign? The M.D. or the landowner?" asked Coun. John Turcato.
"That would be a discretionary item for operations to take a look at, whether or not there was somebody residing. That was a priority if somebody lives there," replied Surina. "Second of all, a place of work, so it would just be a discussion from a safety aspect or whether there is a need from an operational aspect to provide an address for people working in the field. In many cases in the past, those have been addressed."
Coun. Tamara Miyanaga asked what the lifeline of these signs are and how often they'd need to be replaced.
"The signage has lasted quite well. Really, the sun, depends on the facing of the sign, whether it's south, north, east, or west. So they take on the weather elements in different situations depending on the facing of the signage," answered Surina. "We have had some road name signage that has been considerably faded on one side versus the other. So, we've done some replacements of that as well. It would be situational and each sign would be assessed. We talked and we're in about 10 years or roughly. They're in really good shape a lot of them. They're really an industrial grade and they're sealed with a protective coating and have reflective letters and numbers. They are highway grade standard and they are transportation regulatory standard signs."
Surina also updated council on the cost of signage.
"Approximately $26 is what we're quoting current dollars. So $26 for the (sign) itself and then the posts were approximately $40, so we're talking in that range of price for a sign and post," continued Surina. "That varies depending on where the installation is, we don't want the signage to be in the way of agriculture and in the way of industry or residences. We do want them in place so they're representative for emergency services. So we can put them on a fence if they're still visible."
One councillor questioned why the M.D. would now start charging the resident for the signage.
"I mean, we've put it up there for emergency services — it was a project the M.D. started. In my opinion, it should still be if the M.D. wants to look after them when they need to be replaced, they need to be replaced. If they're shot up, it's not really the fault of the resident. That's my opinion," stated Coun. Brian Brewin.
"If the sign isn't visible and it's not effective for emergency services for the number of purposes, then we certainly would replace it. The way this is proposed, we would charge that out to the ratepayer and that cost would be invoiced out," added Surina. "We're going to try to work with everybody as best as we can and most times, we try to install it where it really doesn't take that kind of impact."
A differing view was also presented.
"I look at it differently. It's a bylaw in a municipality in a rural setting for your own safety and protection. It is nice we're identified instead of 'pass a red barn with a house on the left' and you hope to heavens the fire department gets there. There is a safety factor there as well. As cost-efficient as the municipality is, I'm not sure we should pay for every time I hit a blue sign with my lawnmower," explained Coun. Tamara Miyanaga. "I think our administration is reasonable and that if their sign was shot up by the neighbour kids, they would say 'that really wasn't your fault.' I think we have a responsibility to put signage up"
"I think on that note, any new residence is already being covered for their first sign. So it's just replacement of signs after the fact," added Deputy Reeve Jen Crowson.
It was also pointed out having the sign in place is a safety precaution and is something every house likely needs in case of emergencies.
"I guess my opinion, though I don't like paying for stuff, is if I need the fire department, I sure hope my blue sign is working out there and visible," stated Reeve Merrill Harris.
Administration also stated if the municipality was responsible for any damage, they would pay to replace the signage.
The bylaw was to be brought back for council's next meeting.