Town council votes in favour of SMRID/TID amalgamation
Posted on October 13, 2021 by Taber Times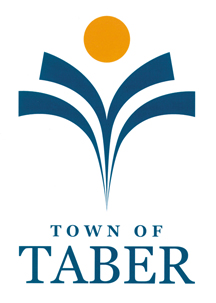 By Kenyon Stronski
Local Journalism Initiative Reporter
reporter@tabertimes.com
The Taber Irrigation District (TID) and St. Mary River Irrigation District (SMRID) have been in the process of discussing an amalgamation for some time now — and as a result, have sent a ballot for Taber town council's consideration.
Gary Scherer, director of Engineering and Public Works addressed council on the matter.
"I just wanted to say that we have had a good relationship with TID. They've sponsored us on numerous projects and worked with us, so whichever way council decides to vote, I just want to thank TID for their endorsement and working and sponsoring us. We appreciate everything they've done."
Coun. Carly Firth inquired if Scherer foresaw any issues for the Town with the two amalgamating.
"I've worked with both of them and my personal preference is to work with TID. They're a lot more receptive and open," stated Scherer. "As long as we have representation within the board we should be fine."
"I have been following this process quite closely because I have some interest. I used to be on the board of SMRID a long time ago and I think it's the move that should have happened 30 years ago. It's a good idea generally and I'll certainly be in favour to vote yes," added Coun. Garth Bekkering.
Coun. Jack Brewin asked Scherer if the amalgamation would impact any of the Town's ongoing projects — specifically the lake at Lantic Inc.
"I don't think it should. They've been supportive and I don't think it'll affect any of our projects," responded Scherer.
"If I am reading this correctly they are just looking for our blessing to move forward?" asked Mayor Andrew Prokop.
"Yes, it is as Councillor Bekkering had said — it's already a done deal," replied Scherer.
A motion to approve the amalgamation of the SMRID and TID and to vote in favour as was proposed, was carried.