Town council endorses Veteran's Banner Project
Posted on September 29, 2021 by Taber Times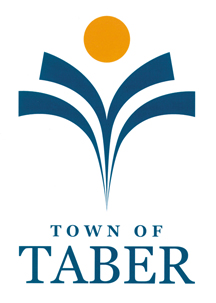 By Kenyon Stronski
Local Journalism Initiative Reporter
reporter@tabertimes.com
A new initiative has been endorsed in Taber known as the Veteran's Banner Project. The project will be aimed at sponsoring or donating to veterans, and all profits for the program will be donated to the Taber Branch of the Royal Canadian Legion. Amy Allred, the Arts, Culture and Events Coordinator for Taber, spoke on this project at the Sept. 13 council meeting.
"As a new initiative here, we'd like to offer the Veteran's Banner Project similar to other communities across Canada and Alberta. The banner will be printed with the veteran's photo, name and branch of military service. It will be hung on light posts around town between November 1 and 15 allowing them to be hung after Halloween and before Winterfest," explained Allred. "As part of the project, we propose the profits be donated to the Taber Branch of the Royal Canadian Legion. They are delighted with the idea and project, and are really excited to get started. We've had several inquiries already and great excitement regarding it. We propose to charge $50 a banner which includes printing and hanging. The brackets to hang the banners will be purchased throughout the general event budget, so we can use them throughout the year for other town events. Moonlight is charging $32 a banner and the cost to the town will be putting up and taking them down."
Coun. Joe Strojwas and Mayor Andrew Prokop both stated it was a wonderful initiative, and Strojwas inquired as to if there would be an endorsement to the sponsor on the banner.
"It is a great idea, but I don't see a personal endorsement from somebody that would be footing the bill for one of these. Has that been contemplated in this process?"
Allred replied it would just be the veteran's name and branch of service that would be printed on the banner.
"I can imagine that some businesses may jump on this if they do have that acknowledgment," noted Strojwas. "It may promote and open the door. Some veterans do not have family here, so there may not be anyone to sponsor them."
"The Legion is putting a list together for veterans that don't have family in the area for people to sponsor if they would like," Allred commented.
The list put together by the Legion will alleviate the problem of veteran's who may not have family in the area and having nobody to potentially sponsor them.
"I had a similar question to Councillor Strojwas, " mentioned Coun. Carly Firth. "But just to address it, I do disagree. I think if a business would like to sponsor a banner, I would hope that it would be out of the benefit of the veteran themselves. I don't think it's really an advertising opportunity. We have many of those in the Town of Taber, but I don't believe this is it, but I am glad we will have a list of veteran's without family in the area."
Coun. Jack Brewin agreed with Firth, commenting that it would take away from what the project would be about.
"We're honouring the veteran's and not looking to advertise for businesses. I hope that will understand that it takes away from the thought of it."
A motion was carried for council to endorse the Veteran's Banner Project.