Taber-Warner MLA Hunter busy throughout summer months
Posted on September 22, 2021 by Taber Times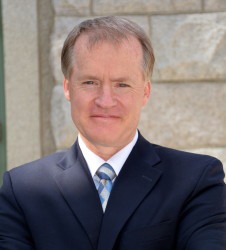 By Kenyon Stronski
Local Journalism Initiative Reporter
reporter@tabertimes.com
From the Aquafun Centre's 30th anniversary to the return of Cornfest after last year's hiatus — it has been a very busy summer for Taber and the area. It was also a summer where many ministers visited Taber and for some, it was their very first time.
"There were many things going on that were very exciting," said Taber-Warner MLA Grant Hunter. "Minister (Rajan) Sawhney, the new Alberta minister of Transportation, came down and was very interested in finding out about the twinning of Highway 3 between Taber and Burdett. She had a very good meeting with the Highway 3 chair and board, along with the M.D. of Taber council. Minister (Rebecca) Schulz, minister of Children's Services, came down and had some excellent meetings as well throughout the summer. Minister (Whitney) Issik, the associate minister of Status of Women visited for Cornfest and said she really enjoyed our corn and fantastic events we had going on."
Hunter also noted Pam Davidson — who ran for senator in the federal election — was invited down for Cornfest as well and commented on how fantastic the corn and event was.
"Minister (Jason) Nixon (minister of Environment and Parks) came down this summer and met with people in my riding from the Milk River water users organization, and talked about some of the concerns they have there. That was a very good and very important meeting. Minister (Devin) Dreeshen (Agriculture and Forestry) came down this summer as well, and he and I announced the expansion of the Chin Reservoir for the extra irrigation of 206,000 acres. That will be an extremely big project nearing $136 million. Minister (Nate) Glubish was going to come down and had to cancel but he was going to talk about rural broadband Internet. They are, however, working on some stuff there but he will come down again at some point."
Hunter commented on how there were many ministers that wanted to come down, but just weren't able to make it, though many of them have been all over Alberta during the summer months.
"Minister (Josephine) Pon, minister of Seniors and Housing came and was able to tour our senior centres. Then, finally Minister (Kaycee) Madu (minister of Justice) came down and was able to visit with Chief Abela and talk about some of the concerns we are facing in Taber, as well as some that were written in a letter to him. So it was an extremely action-packed summer. We had a lot of ministers visit us and we were able to talk a lot about what was going on in southern Alberta."
One of the highlights for Hunter's summer, however, was Cornfest.
"Cornfest was fantastic and I must admit I ate far too much corn. You don't even have to put salt or butter on it."
As we head into the winter months, the last of the crops will soon be harvested and we will once again be thrust into cool southern Alberta winters. Hunter noted that in places there has been irrigation they have had some absolutely fantastic crops, but it comes to dry-land it depends greatly on the area. For some, it just hasn't been a very good year.