Sept. 15 Court News
Posted on September 15, 2021 by Taber Times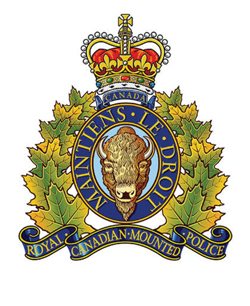 Man charged for breaking into several southern Alberta businesses
By Delon Shurtz
A southern Albertan man will spend several years in prison for breaking into numerous businesses, a residence and even semi trucks, and all within the past than two years.
Isaak Klassen Dyck pleaded guilty last week in Lethbridge provincial court to more than 20 charges, and was sentenced to five years in a federal penitentiary.
In the month of June 2020, Dyck, 35, was looking for food when he broke into three semi trucks — damaging the locked doors as he pried them open — parked near Barnwell. He also broke into GM Tire Service and Oil Change in Coaldale by prying open a door. He was seen on video surveillance, but he never took anything, and later confessed to the break-in.
The previous May, Dyck broke into a farm house near Picture Butte and stole a laptop computer, two handguns and a rifle from a locked safe. He sold the rifle and one of the handguns to someone in Redcliff near Medicine Hat. He claimed the other handgun had been stolen from his vehicle by an acquaintance. All three firearms were eventually recovered.
"This is probably the most serious of the offences, your honour," Crown Prosecutor Bruce Ainscough said.
In January of this year, Dyck and another individual pried open a door to Circle Hill Learning Centre in Enchant and stole about $900. The same month they broke into M & K Fabrics in Vauxhall, but fled empty handed when the owner showed up.
A few days later, on Feb. 4, the two men, while looking for money, broke into a building at Cameron Falls Colony near Turin. They only made off with a flashlight and gift cards, but caused damaged when they pried open doors to gain access.
The men also broke into Continental Auto Sales in Coaldale on Jan. 18 by prying open the front door. They stole some cheques, a dealer licence plate code reader, office keys, and a Google Assistant. A week later, they broke into Ben's Quality Meats in Picture Butte, but fled without stealing anything after they set off an alarm. The following day, they broke into the Turin Post Office, tampered with the safe and scattered mail all over the premises.
During the months of January and February, the two offenders also broke into a business and stole three laptop computers. They broke into a building at Goldrich Industries Feedlot and stole a laptop and cash Visa cards worth $2,500. And from Stronks Feedlot near Iron Springs they stole about $10,000 worth of medication, and a .22 rifle and ammunition.
From Coyote Grill and Wok in Coaldale, they took cash receipts and about $10,000 in cash. They were caught on video surveillance. They also stole cell phones, a laptop, projector, cameras, alcohol, an airsoft gun, backpack and $120 from Rainbow Greenhouse in Iron Springs, none of which was recovered.
Dyck returned to GM Tire Service in Coaldale with his co-accused on Jan. 17. They broke into an office and opened a cash drawer, but set off the alarm and fled empty handed. Then on Feb. 1, they broke into Uptown Convenience and Cafe in Picture Butte, where they stole cigarettes and cash, none of which was recovered.
In addition to the break-in and mischief charges, Dyck also pleaded guilty to charges of failing to comply with previous release conditions, assault and uttering threats. Court was told Dyck texted his wife Aug. 28, 2020 despite a court order he not have any contact with her. In April of the same year, he kicked his nine-year-old son in the buttocks, and during an argument with his wife he threatened to kill her. He was given a one-year suspended sentence and probation for those two offences.
Dyck was also sentenced to two years in prison after he pleaded guilty to two charges of drug possession for the purpose of trafficking. Police found Dyck asleep in his vehicle following a break-in at the Barons School in June 2020. During a search they found 33 grams of cocaine and 60 grams of methamphetamine. Dyck admitted he bought the drugs in Mexico and intended to use some himself and sell the rest.
Although sentenced to two years for the drug offences, the sentence will run concurrently with his five-five year sentence for the other offences, which was reduced by nearly a year for time Dyck spent in pre-trial custody.
Calgary lawyer Shaun Leochko pointed out his client made full confessions for many of the serious offences, and was honest and co-operative with police officers.
Leochko said Dyck was exposed to heroin in Mexico when he was only 14 years old, and he hopes to take advantage of addictions counselling while in prison.
"These matters were addiction-fuelled," Leochko said.
Taber RCMP arrest two males for stolen property and flight from police
On Sept. 11, 2021, Taber RCMP were made aware that a vehicle had been stolen overnight from within the Town of Taber. There were sightings throughout the day of the vehicle being seen driving in the area of the M.D. of Taber and Lethbridge County. That same afternoon the vehicle was located stuck in a field north of Huckleberry Road outside the Village of Barnwell.
The two males were tracked by RCMP Police Service Dog (PDS) down to the Oldman River where they were seen attempting to gain entry to a cabin and then observed stealing a kayak in an attempt to evade the RCMP down the river. Taber RCMP with the assistance of PDS took the two males into custody in the river without incident.
Pedro Friesen (23) and Tristan Wolfe (24) both from Taber, were charged with possession of stolen property, break and enter, theft, and flight from police.
A Justice of the Peace released both accused from custody following a bail hearing. Friesen is scheduled to appear in Taber Provincial Court on Sept. 28, 2021 and Wolfe is scheduled to appear in Taber Provincial Court on Sept. 21, 2021.
Taber RCMP are asking that if any of the public finds a red kayak on the shore of the Oldman River to please notify the Taber RCMP detachment so that it can be returned to its owner.
Taber RCMP continue to remind residents of the M.D. of Taber that to report a crime in progress you can call 9-1-1 for emergencies or call the 24-hour complaint line at 403-223-4446 for matters that are less urgent but still require police attendance. Taber RCMP detachment administration line 403-223-4447 is for questions regarding ongoing investigations, criminal record checks and other questions. If you wish to remain anonymous, you can contact Crime Stoppers at 1-800-222-8477 (TIPS), online at http://www.P3Tips.com or by using the "P3 Tips" app available through the Apple App or Google Play.