Horizon board discuss Truth and Reconciliation Day
Posted on September 15, 2021 by Taber Times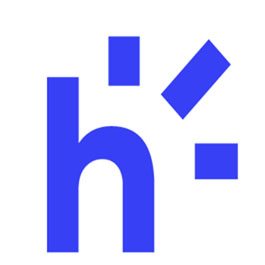 By Cole Parkinson
Taber Times
cparkinson@tabertimes.com
After the federal government announced earlier this year that Sept. 30 would be National Day for Truth and Reconciliation, Horizon School Division administration had to see how the board wanted to approach that day moving forward.
Looking at their 2022-23 school calendar, administration wanted to gauge the board's feedback on if Sept. 30 should be a day off or a regular school day.
"Over the summer, you are aware that the federal government made an announcement around truth and reconciliation — September 30 as the National Day of Truth and Reconciliation," explained Wilco Tymensen, superintendent of schools at the board's regular meeting on Aug. 30. "They made that a statutory holiday and what ends up happening is all federal employees and federally regulated employers, that becomes a statutory holiday. For all other employers in Alberta, they fall under the Employment Standards Code of Alberta. The provincial government has indicated at this time, their plan is not to make it a statutory holiday for the province of Alberta. Having said that, their comment being that they have left it up to the local bargaining between employers and employees."
Tymensen further explained Sept. 30 was the day Horizon and other school divisions celebrated Orange Shirt Day.
"That is the same day as Orange Shirt Day which schools celebrate and recognize the impact of Indigenous youth. That Orange Shirt Day is connected to a young individual being mocked and ridiculed for wearing traditional clothing to their school. It's an opportunity to stand by and recognize the cultural significance. The federal government has tied it to that event and that day," he explained.
With other school divisions approaching the day differently, it was explained to the board their options moving forward.
"There are some school divisions that have it in their collective agreement that they will list what the statutory holidays are and they will also list any other federal or provincial stat holidays. For some, it is, because of that collective clause in their agreements, it's mandated to be a statutory holiday for those employees. For our division, we don't have that clause in there. The question does come up around recognition of that day and what the intent is. Is it a holiday you go shopping? Or is it actually a day to respect, honour and focus on the tragedy of residential schools, focusing on what the truth is and doing work undertaking reconciliation?" asked Tymensen. "There are things to consider there and given the whole process for the federal government took place over the summer, the question will be — where does the board stand on the calendar as is versus that September 30 day?"
Horizon schools take part in a variety of events during the Orange Shirt Day each Sept. 30 in the school year.
Some expressed concerns students would lose that day of learning and reflection if they weren't in school taking part.
"My stance would be that irrelevant of whether it becomes an event at a community base, we would continue to recognize and focus on that piece," added Tymensen, who also explained the division could focus on both Orange Shirt Day and National Day of Truth and Reconciliation. "We would continue to focus on both. The whole notion around Indigenous respect and the notion of truth and reconciliation, from our perspective, it is not just one day a year. We've got schools focusing on a variety of things all year long."
While the board was primarily focusing on next year's calendar, they also had to decide on what they wanted to see this Sept. 30.
With the calendar already in September, they remarked it was getting close and a decision would be needed sooner than later.
"As you approve this calendar and moving forward, do you want us to build that as a non-operational day? Doesn't mean it is a statutory holiday, it just means we don't have school that day so individuals have an opportunity to focus on the community and have events that they can attend. The other question is — what about this current school year? Do we leave it as is given the timeframe? There are schools that have already organized events for that day," said Tymensen.
"Until communities start to have events, it will be celebrated better if we do it in school. To make it a holiday, it means a long weekend and let's head to the lake. There's nothing wrong with making it a non-operational day this year and I'm sure the schools will have some recognition on that day. It's late to change it this year," stated Bruce Francis, vice-chair.
A suggestion was made to start the school year one day earlier next year to accommodate the non-operational day on Sept. 30.
"If you're saying (September) 30 should be non-operational, we could make the first day of school on August 30 and you still have the same number of instructional days because you are legally required to get 950 hours in. So you need a certain number of school days," added Tymensen.
A motion for the 2022-23 school year to start on Aug. 30 and make Sept. 30 a non-operational day to recognize National Day of Truth and Reconciliation was carried unanimously by the board of trustees.