Gord Bamford is ready to 'Kick COVID in the A**' with Taber tour stop
Posted on September 1, 2021 by Taber Times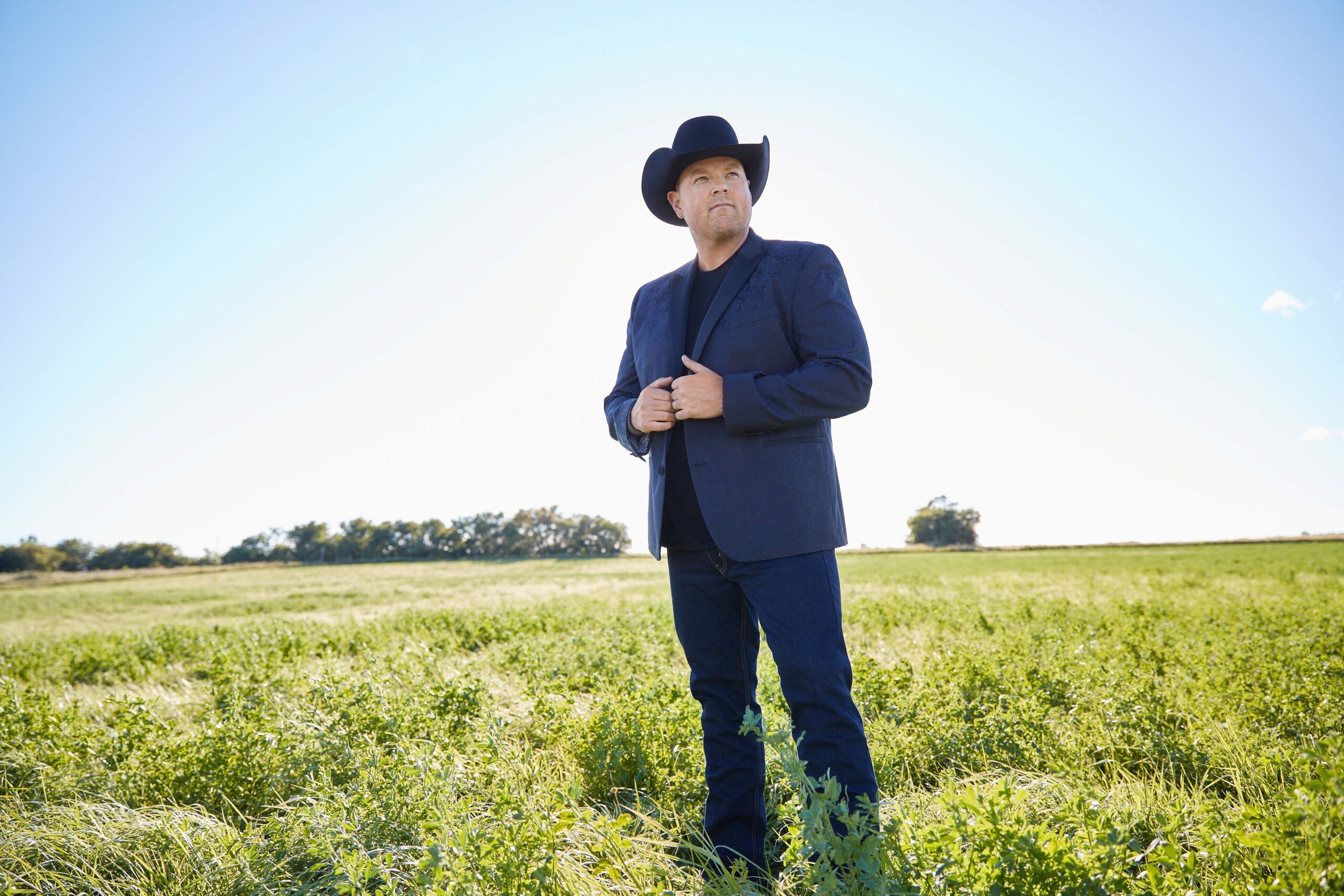 By Stan Ashbee
Taber Times
editor@tabertimes.com
Live music is back, as multiple CCMA/CMA award-winning singer and songwriter Gord Bamford returns to the stage this fall with his "Kick COVID in the A** Tour." Bamford makes a stop in Taber Oct. 23 at the Community Centre. The tour features special guest Duane Steele.
According to Bamford, the first round of dates will cover Alberta and Saskatchewan through the fall.
"I am excited to get back on the road with my band. So many communities and organizations were affected hard by COVID. I am proud of the hard work put in by the staff and volunteers of my own Gord Bamford Charitable Foundation to support communities. We continue to support, so that many great people and fans who have helped build my brand over the years can benefit. I cannot wait to partner with you all and celebrate, with a return to live shows and bring people back together to enjoy the power of music," stated Bamford, in a recent media release to announce the upcoming tour.
A tour which follows the success of Bamford's recent hit single, "Heaven on Dirt" from his 10th studio album "Diamonds in a Whiskey Glass." Bamford is one of the most awarded artists in Canadian country music history with an impressive 26 Canadian Country Music Association (CCMA) awards, including "Album of the Year," "Single of the Year" and "Male Artist of the Year" wins.
Bamford has also had multiple JUNO nominations, and is the only two-time winner of Nashville's Country Music Association (CMA) "Global Country Artist" (2013, 2015). He was also a recipient of the 4-H Canada Distinguished Alumni Award.
He established the self-named charity The Gord Bamford Charitable Foundation in 2008 to use the recognition he had generated to give back to the community. Over the past 14 years, Bamford's charity has raised over $4.2 million — focusing primarily on children's charities such as the Make-A-Wish Foundation, Ronald McDonald House, Big Brothers and Big Sisters and MusiCounts.
"Obviously, everybody has gone through some tough times in the pandemic. We had a tour on the go when it all started and it all got cancelled across Canada, and as things moved on, we were just thinking about what we could do when things lightened up a bit," Bamford said.
Growing up in a small town, Bamford said, he thought it would be a great thing to go to these small towns and present them with opportunities to "have us come in and play a full show."
"We're going to bring in video, lighting and all of that stuff and also give them an opportunity to raise money for their communities," Bamford pointed out on the phone, discussing the fall tour.
So far, Bamford said, the tour announcement has been really well-received and Bamford and his crew are looking forward to playing Taber. "I don't think I ever have, so looking forward to it."
Bamford noted his latest album, which was a only digital release, came out a few months ago. There will be a deluxe record coming out early next year.
"Basically, that will form one big record — like 18 songs that will be available in physical format."
There are definitely plans for a trip right across Western Canada during the second leg of the tour and perhaps even across Canada — but that all depends on COVID-19 rules and regulations from province to province and where live shows can still be an option.
"We just started in Alberta and Saskatchewan and we'll move from there," Bamford added.
Bamford said over the summer he was able to perform at the Calgary Stampede and the Strathmore Rodeo. "We just came off our charity golf event. Alberta, for sure, is opening up and people are excited to come to shows."
Bamford and his crew will be playing shows anywhere between 300 seats to 1,500 seats. "We're ready to roll and full shows coming in. Hopefully, it will be something these small communities remember for a long time and hopefully we can generate some revenues for some of their organizations in these small communities, as well."
According to Bamford, there's a couple of different scenarios communities can choose, which go from zero risk or "we basically take the door and they can have the alcohol sales, their 50/50 draws and their silent auctions."
"It's a win-win for everybody. I think people are just itching to get back to live music and getting out of the house," he added.
Bamford said the pandemic has been a reset of sorts. "Obviously, it was no fun for anybody."
"We did some drive-in stuff and tried to do some virtual stuff to keep them going. Ironically, we took the year before that off to record a bunch of new music, so it's kind of been two and half to three years since we went at it. Our 'Redneck Tour' got three shows into 40 and got cancelled. Everybody is just glad to be back to work right now. "
For additional information about the tour and to purchase tickets visit gordbamford.com/tour.