Taber Temporary Mandatory Face Covering Bylaw repealed
Posted on June 30, 2021 by Taber Times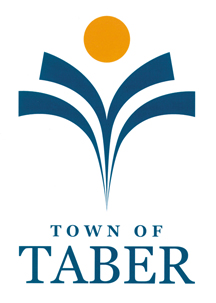 By Stan Ashbee
Taber Times
editor@tabertimes.com
At a June 28 meeting, Town of Taber council repealed the Temporary Mandatory Face Coverings Bylaw 22-2020 in accordance with the Government of Alberta's movement into Step 3 of the "Open for Summer" plan.
It was noted, the municipal bylaw was originally passed Nov. 30, 2020, and was subsequently superseded by the Government of Alberta's provincial mask mandate in December 2020.
Although the provincial mandate previously superseded the town's bylaw, council has now chosen to rescind the bylaw to fall in-line with the province's current guidelines, and to create consistent understanding of messaging around COVID-19.
Masks are still mandatory by provincial health orders until July 1. The province notes specific settings may still require masks even after July 1.
Full details will be on the Government of Alberta's website at alberta.ca/covid19.
"The Town of Taber reminds all citizens to continue being respectful to one another, regardless if you choose to wear a mask or not. Please remember some individuals may still feel more comfortable wearing masks, and that is OK. Continue to be kind and courteous to one another, regardless of individual beliefs," it was stated.
Additionally, "please respect the rules of individual businesses, as they have the right to decide if masks are mandatory for their own place of business on private property and to enforce their own restrictions for the safety of their employees and customers," it was added.
The Town of Taber strongly encourages all individuals to get their COVID-19 vaccine or book appointments if residents have not yet done so.
"While the current vaccination rate has allowed us to get to Step 3 of the province's re-opening plan, two doses of the vaccine are required to give better immunity and to protect yourself and those around you for the longest possible time," it was also stated.
Vaccines can be accessed for free by calling Health Link at 8-1-1, through local pharmacies, or at alberta.ca/vaccine.