Central School celebrates Indigenous Peoples Day
Posted on June 16, 2021 by Taber Times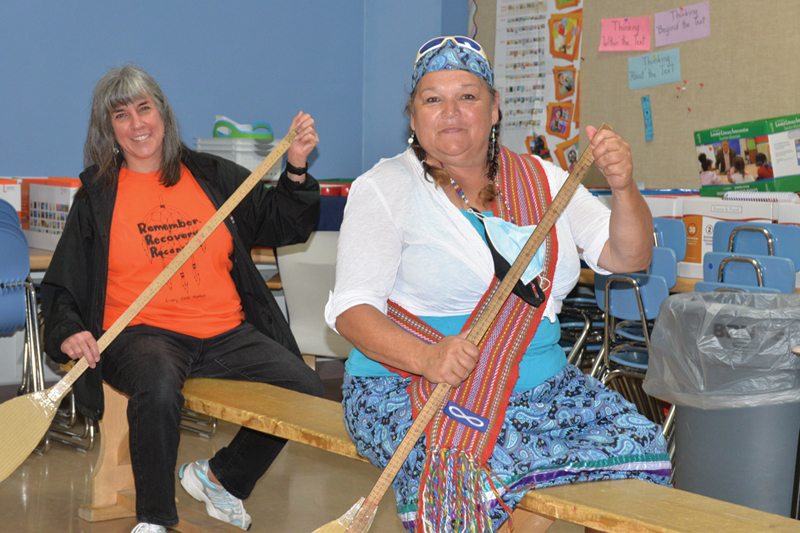 By Kenyon Stronski
Local Journalism Initiative Reporter
Taber Times
reporter@tabertimes.com
With National Indigenous Peoples Day approaching June 21, Central School has made some big leaps.
"We're moving forward with conversation about reconciliation," said David LeGrandeur, Central School principal last week.
'Cool Cat' is now a thing of the past, with the school's logo being changed to incorporate a buffalo standing strong in front of a medicine wheel.
Deciding to represent the school's philosophy, they've changed their monthly assemblies to honour kids with a new 'circle of ownage' philosophy — which is situated within Indigenous roots. Highlighting mastery, independence, generosity and belonging in their students.
Alongside the school's rebranding, staff and students celebrated National Indigenous Peoples Day June 9, as school is not in session June 21. During last week's event Grade 4s and Grade 5s learned about Alberta and Canada respectively.
"I wanted them to have an experience that wasn't just sitting in desks and looking at a screen," noted Rhonda Harding, a teacher at Central School, part of the Horizon School Division. "As a school division, we've purchased three tipis and hope to do this for many other schools within the division."
Alongside all the activities for the kids, students had a virtual tour of Heritage Park and Head Smashed-in Buffalo Jump, and went online to visit with the RCMP out of Regina.
To complete the day, Lisa Sowinski, Horizon's Indigenous liaison worker said, "As a school and school division we give our blessings to the 215 children found at the Kamloops residential school."