Barnwell girl awarded for War Amps video
Posted on May 26, 2021 by Taber Times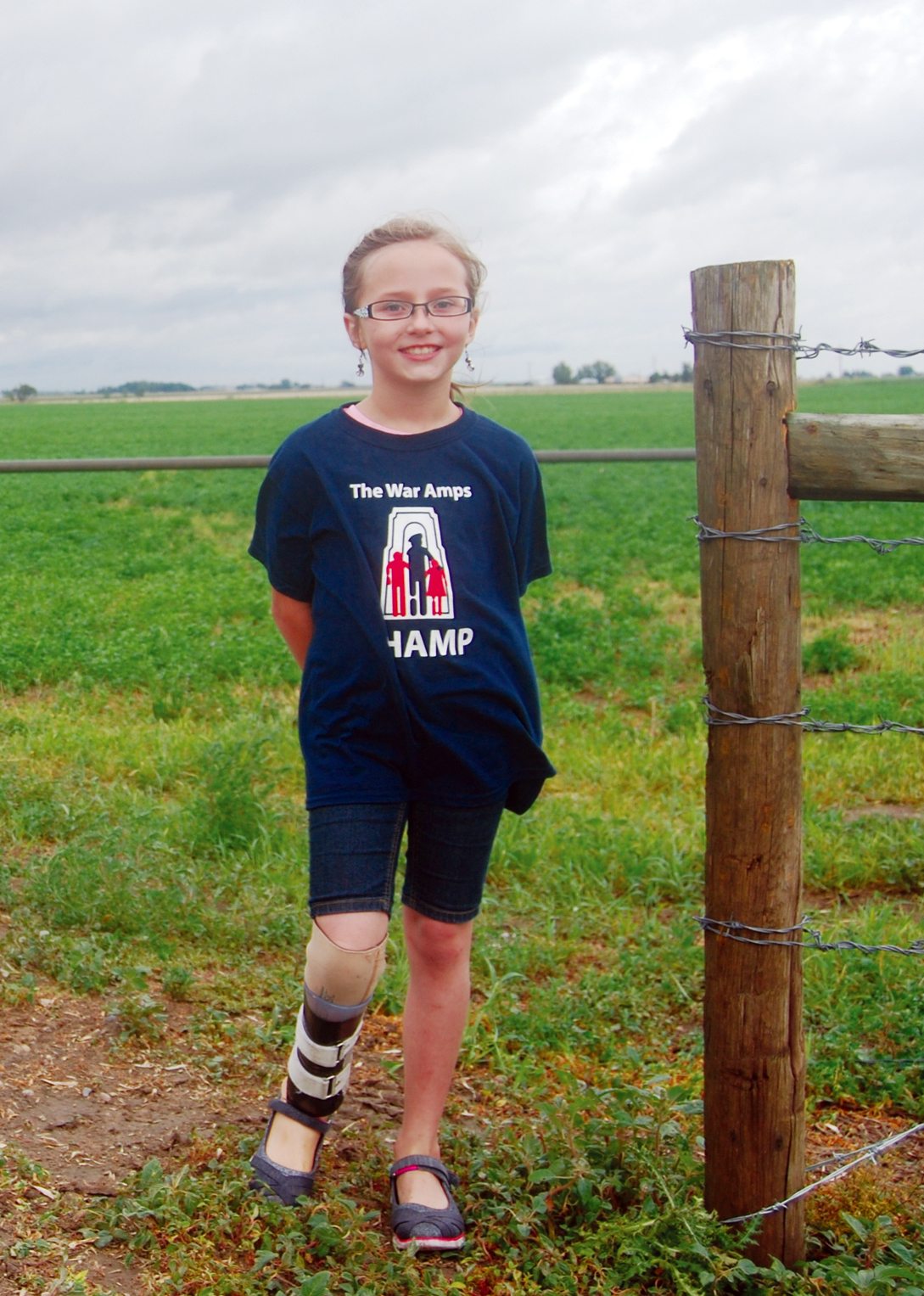 By Dale Woodard
Southern Alberta Newspapers
Neveah Fehr's message to play safe has reached the ears of many children.
It has also earned her multiple awards.
Fehr, a 13-year-old from Barnwell — who lost her right foot in a lawn mower accident, recently won two awards for her War Amps Child Amputee (CHAMP) Program video called "Neveah says PLAYSAFE!"
Fehr's video won the the Gold Award in the "Causes and Awareness Campaign" category at the 2021 Communicator Awards in Kentucky and the Platinum Award in the "PSA" category from the 2021 WorldFest-Houston International Film Festival in Texas.
"I was pretty surprised," said Fehr. "I didn't think it would be that big of a thing. But, when I was told there was the first award a couple years ago, that was very surprising. And now there are two more this year. I was very surprised."
The "Neveah says PLAYSAFE!" videos were shot about five years ago when Fehr was eight.
"Most of it was shot at my grandparents' house, where the accident happened. But some of it was in my backyard," she said. "We just walked around a little bit answering some of the questions they asked and in my backyard we had a little playground and I was playing on that."
The CHAMP program offers comprehensive services to Canadian child amputees and their families.
It is built on the Winner's Circle philosophy — encouraging child amputees to accept their amputations and develop a positive approach to the challenges. The Playsafe Program is a kids-to-kids approach to child safety to make children more aware of the dangers in their play environment.
Fehr is one of eight young amputees who share their stories about how they lost their limbs in accidents and warn children to spot the danger before they play. Fehr was five when she lost her foot in a lawnmower accident. She fell off and the blades cut her leg, resulting in an amputation below the knee.
She said because of what she went through, it's important to her to spread the message to play safe.
"I wouldn't want that to happen to anybody else," said Fehr, who when she's not being a Safety Ambassador, takes the time to run around the playground and jump on the trampoline.
She also loves animals, especially cats.
"Physically, it actually didn't change a whole lot," said Fehr, of her accident. "I could still do everything."
That has included presenations at her school.
"Some of the questions were when, where and how and things like that," said Fehr. "It was just more or less answering questions and things like that."
The main answer is the same.
"It's just to be careful," said Fehr. "Check with an adult first and make sure that if it even looks the slightest bit dangerous that you check with somebody first."