Shields examines new federal budget
Posted on May 19, 2021 by Taber Times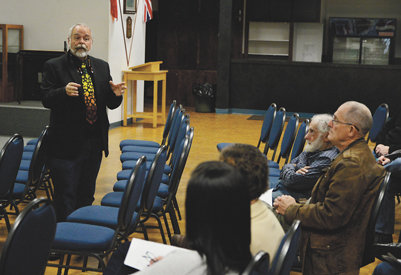 TIMES FILE PHOTO
By Cole Parkinson
Taber Times
cparkinson@tabertimes.com
In early spring, the federal government dropped their newest budget that sees the deficit projected to sit over $350 billion this year.
The over 700 page document features $101.4 billion in spending with plenty of focus on the COVID-19 pandemic and recovery after it's all said and done.
"There is no doubt it is a very large budget, it's very thick and hundreds of billions of dollars in it," stated Martin Shields, Bow River MP. "It sort of leaves the government in three places — they could increase taxes, cut services or they're in real trouble. There's just not a lot of room to do anything more. You have all the money you can get your hands on or print, but there's not much way out of this because it doesn't look like you can even talk about a balanced budget for years and years. It's a huge financial commitment."
Other highlights in the budget include $1 billion over six years, starting in 2021-22, to the Universal Broadband Fund, $30 billion over the next five years, and $8.3 billion each year after that, to bring childcare fees down to a $10-a-day average by 2026, $18 billion to build safer, healthier Indigenous communities and $101.4 billion in new spending over three years for recovery.
"It's interesting when they talk about this recovery plan and $70 billion allocated and $30 billion isn't," added Shields.
He also explained he sees this budget provide a lot of programming, but no real avenues for economic recovery.
"A lot of the budget they talk about, it isn't economy recovery, it's support programs. As economists have looked at this, a lot of people have been receiving money for various things — but it doesn't incentivize growth in the economy. Using taxpayer money to build a bigger government and bigger programs does not work to get the economy going," he continued. "There are other economists out there talking about that people have a lot of money and it's been a year where people have not been spending in years before for a variety of reasons with COVID, and so there is some suggestion the economy will be going back on its own. Increasing the debt, which is huge, that's a challenge."
Another focus Shields is looking at is small business support.
The federal budget sees a proposed extension of the wage subsidy until Sept. 25 and also a gradual decrease of rates for the wage/rent subsidy, beginning July 4.
It also sees the new Canada Recovery Hiring Program that encourages businesses to expand staff in the summer and will begin in June, ending in November.
Shields argued there should have been more in the budget to help small/medium businesses, as they continue to deal with lockdowns and debt from the pandemic.
"There are people like those with small businesses that are in trouble, and as you well know in communities in this constituency, you see those businesses quicker than if you were in a city riding. They aren't your neighbour or just down the street. We actually see those doors in our communities and they're suffering," he said. "I think that's an area that has not been helped as much and this budget, it doesn't incentivize or cut taxes, it doesn't create that incentive to invest and that's a problem."