Safe Haven's lunch program a lift for local families
Posted on May 19, 2021 by Taber Times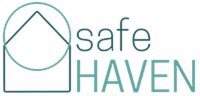 By Stan Ashbee
Taber Times
editor@tabertimes.com
Due to the ongoing COVID-19 pandemic, and with recent changes from the Government of Alberta having all students switching to online at-home learning, the Safe Haven Women's Shelter in Taber wanted to reach out to offer assistance to parents and families already struggling.
"We decided to do a lunch initiative. The way the program works is people can call and sign up. All we need is their family name and address. We don't require any financial information or contracts or anything like that," explains Cat Champagne, executive director.
Staff, on Monday and Wednesday mornings, make lunches for all of the deliveries, Champagne pointed out.
"They make two deliveries per week. Monday is for Monday and Tuesday lunches and Wednesday is for the Wednesday and Thursday lunches and they deliver those lunches out into the community free of charge."
Champagne noted the initiative began last Monday.
"We delivered over 80 lunches and by Wednesday we were over 100 lunches. Our plan right now is to do it for the next couple of weeks when the kids are at home, but if it's extended until the end of the school year, we will continue. If there are parents that need it, even if the restrictions change, we'll keep that going until the end of the school year."
Community support has been great, Champagne says, with food donations, volunteers helping with deliveries and parents spreading the word online through social media platforms and by word of mouth. "It's a good initiative."