Clearview Lodge design plans Public Info Sessions to be held
Posted on May 19, 2021 by Taber Times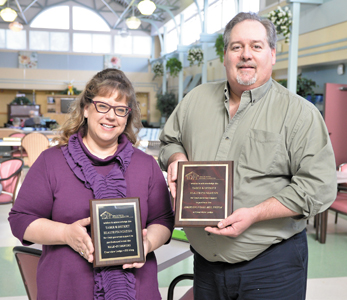 TIMES FILE PHOTO
By Stan Ashbee
Taber Times
editor@tabertimes.com
Taber and District Housing Foundation is pleased to announce Public Information Sessions regarding proposed design plans for Clearview Lodge.
The sessions will be held May 26 at 1:30 p.m., June 3 at 7 p.m. and June 8 at 7 p.m.
According to Chief Administrative Officer Tim Janzen, the goal of the sessions is to provide community members with detailed information about design work completed to date for a future Clearview Lodge.
All sessions are currently scheduled to be held via Zoom online. Please contact Janzen at timj@taberhsg.ca for Zoom invitation details. Should public meeting restrictions be lifted prior to the scheduled dates, every effort will be made to hold in-person meetings (within any current COVID restriction guidelines).
Design documents will be posted at http://www.taberhsg.ca for review outside of scheduled meeting times. A short survey will be provided for individuals to provide detailed feedback.
"We're hoping to walk people through what we've done to this point like why did we decide to stay on that site," noted Janzen. "What features did we decide to add and why and how does this design potentially meet the needs for the community for the next 50-60 years."
Janzen said TDHF has spent the last almost three years discussing, gathering info and talking to people. "We would have started securing an architect, the process about this time last year. And then started working with the architect in September."
"We spent a lot of time to get to this point. We're excited about it, but we want to provide the information to the public, so they can get excited about it," Janzen added.