M.D. councillors answer ratepayer questions at April AGM
Posted on May 12, 2021 by Taber Times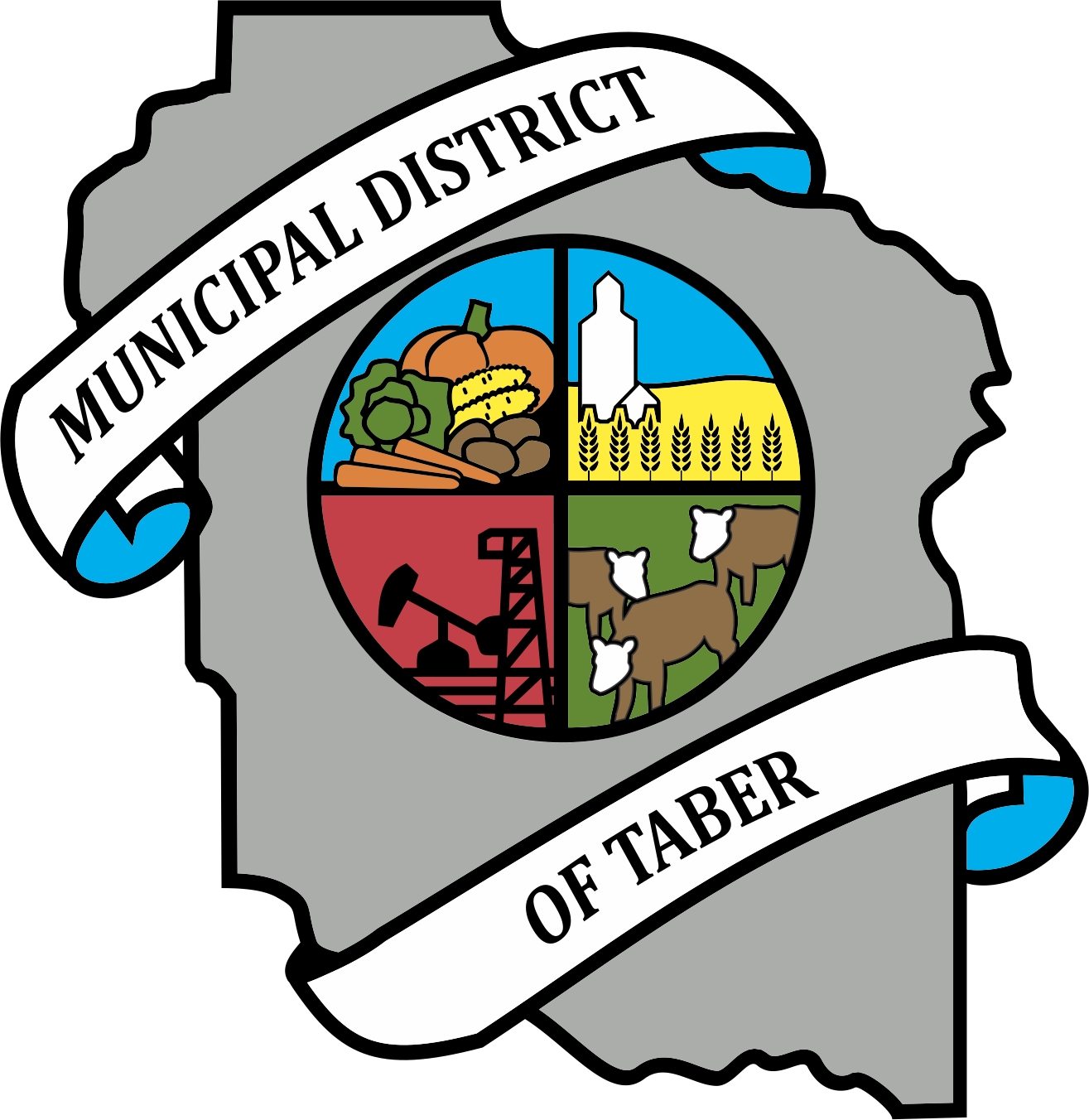 By Cole Parkinson
Taber Times
cparkinson@tabertimes.com
While last year's annual general meeting was cancelled for the Municipal District of Taber, the municipality was finally able to host an online version for 2021.
On the evening of Apr. 27, councillors and administration welcomed residents to their AGM — which featured several videos and explanations of what has been happening in the M.D. over the past year.
The AGM updated ratepayers on the M.D.'s 2020 audited financial statements, uncollectible property taxes, infrastructure projects, recycling programs, updated policies, online services/tools and a bunch of other information relevant for residents. At the end of the AGM, council answered several questions from those in attendance. A question was asked around renewable energy and if the taxes the M.D. was collecting from those projects would be enough to offset the loss from oil/gas property taxes.
"From what we have received from the assessments in oil and gas property taxes, from 2020 to 2021, we have lost about $80 million of oil and gas assessment. This equates with our mill rate to about $800,000 in lost tax dollars from $80 million less assessment from oil and gas," explained Bryan Badura, director of Corporate Services. "What we have gained on the solar side is $50 million assessment, which equates to about $500,000 in taxes. So, net between the loss in oil and gas assessments and the gain in solar assessment, we're down about $300,000 in property taxes."
Another question was posed around drainage near AB 513 (south of Taber). A resident asked about installing a larger culvert in the area to help with flooding issues.
"We can definitely have a look at the culvert on 513. I know we had a chat about that a few weeks back," answered Stu Weber, director of Public Services. "Another thing we are looking at with the Highway 3 twinning, there's been some drainage studies and some things going on over a little bit further in that reliance area. I think that ties into the area you're speaking about, so it's definitely something on our radar."
Concerning the need for economic recovery after the pandemic, a question was posed to council and administration around how they were going to approach development to broaden the tax base.
"From an administrative perspective, and I will pass the torch to council if any of them want to share some of their perspectives, as well. But I do think from a big picture perspective, this is a really good question. I think we're well-positioned to be able to experience some growth that will help diversify our tax base, especially in the context of some of the recent large infrastructure developments that are going to be happening in this neck of the woods. Hopefully, the M.D. can capitalize off of that," said CAO Arlos Crofts.
He also touched on the fact the M.D. needs to be prepared for when opportunities are presented.
"A piece, from my perspective, in being ready for that and I guess capitalizing on that, is being infrastructure ready. We are in the process of trying to determine where exactly we are in terms of infrastructure capacity to be able to accept additional and new diversified industry."
"Some of this work has already actually taken place with past staff (For example: the establishment of water commissions). That has really helped in the terms of ensuring there is appropriate water security moving forward and positioning us in a better spot for economic development growth. Something we are planning in the near future here is trying to fill some recent vacancies with more of an emphasis and more of a focus on economic development specifically," added Crofts.
Council also highlighted the need to diversify because of the decline oil/gas has experienced in the past several years.
"With the downturn in the oil and gas sector, we know we're in an older legacy sort of field and we're probably not going to get a lot of new development in that area," stated Reeve Merrill Harris. "So we've had to start looking at other ways of trying to broaden the tax base and attract new investment. I think the Highway 3 twinning will certainly help in that, as we try to grow the agricultural food processing corridor we're a part of here. It is an important thing council has talked about."
With the announcement Highway 3 will finally be twinned from Taber to Burdett, M.D. council is optimistic this will help drive business to the municipality.
"I think we have a couple of opportunities here. The first is the twinning of Highway 3 as Merrill mentioned, but I think also the increase in irrigation," added Coun. Brian Brewin. "We do need to look further at this to try to be a little bit more infrastructure ready if and when plants want to come in. It's frustrating to see these plants end up in Saskatchewan and Manitoba, largely because we're not prepared in Alberta and maybe to a certain extent, our government isn't taking it serious enough either. Lots of potential there, but not going to lie, it needs work."
Another point highlighted was the fact the M.D. has been at the forefront in terms of agri-food.
With the M.D. looking to add a new member to solely focus on planning and economic development, council is confident this will lead to more opportunities for businesses to branch out in the municipality.
"I think we're in a really good position. We've got a provincial government that now understands the importance and how much we're hitting above our weight class in this area, mainly because of irrigation and because of our producers," said Coun. John Turcato. "I think with that, we just need to lobby the Alberta government a little harder on how we can access funding should we have some of these plants that want to come here and may create some incentives or something with the provincial government to allow for that. The addition of a staff member that is more concentrated on economic development would definitely help, as well. Though with COVID, it has been very challenging. We haven't been able to shake hands and meet people, and that's also a challenge, but moving forward, hopefully, we can land some of these value-added facilities here in the M.D."
"We've also been talking about the importance and value of being able to provide water," added Coun. Tamara Miyanaga. "We haven't had any conclusion on that — but it has been a topic of discussion and to find out what would be the best way to get people the water they need for their plants."
The final question was around solar projects in the M.D. of Taber.
"We have about five development permits currently active, with a combined solar capacity of about 240 megawatts," replied Brian Peers, director of Municipal Lands and Leases. "So, quite substantial projects and they're scattered throughout the M.D. That could generate a fair bit of revenue if they were all to be developed, and not to say because they got a development permit they necessarily will be built, but that's what we currently have. In really rough terms, if you wanted to estimate what would a megawatt of generated solar capacity generation would be — about $10,000 per megawatt."
"That's a rough figure. We really don't know though until we receive the assessment," added Crofts.
To view the M.D. of Taber's 2021 AGM, visit the M.D. of Taber's YouTube page.