TDHF fundraising for new equipment
Posted on April 14, 2021 by Taber Times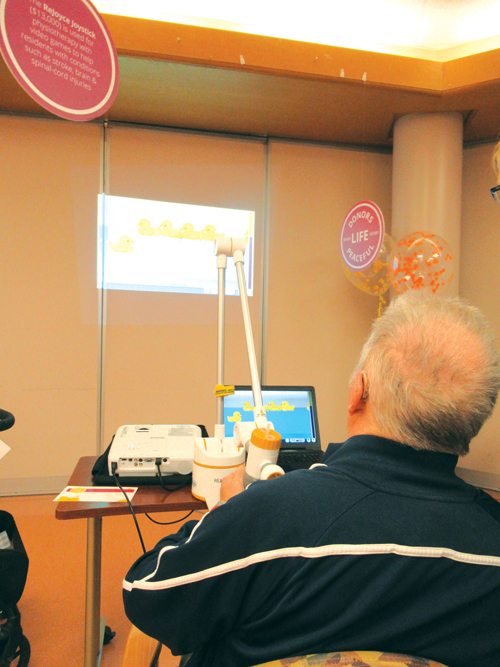 By Stan Ashbee
Taber Times
editor@tabertimes.com
This month, the Taber and District Health Foundation (TDHF) is in the process of raising $38,000 in four weeks to bring a piece of equipment to Taber's Good Samaritan Society Linden View seniors' facility.
"Our Linden View facility is still shutdown because of COVID-19. Folks are facing some challenges because of that, including isolation and boredom," said Vicki Koersen, fundraising co-ordinator at TDHF.
Linden View has approached TDHF, Koersen adds, to see if the foundation can work together to purchase the ReJoyce Joystick and the ReJoyce Touch. "The good news in all that is we have a matching donor. Our donor has given us a month to put together a campaign. They will match our funds dollar for dollar."
Currently, the foundation has raised $2,500 through a grant gifted to Linden View. "We have a history with Linden View in some of their initiatives," Koersen explained.
In the past few years, Koersen points out, TDHF has given funds to complete the facility's courtyard enhancement project. Last year, at the beginning of the pandemic, the foundation supplied tablets to help residents continue to talk and see their families. The foundation has also recently supplied funding for specialty chairs.
"Which are large padded chairs with wheeled bases and they assist seniors with limited mobility. We've also funded a piece of equipment that can reduce agitation and anxiety — but also stimulates the brain and encourages conversation."
Now, Koersen is hoping the community will get behind another initiative. "However, this is a bigger initiative."
According to Koersen, the ReJoyce Joystick stimulates activities of daily living. "So, things we take for granted such as turning a key in a lock, opening a jar, feeding yourself — holding your fork and knife. It stimulates those things — which has been really good. They've got them in their other sites. But they enhance physical therapy and recreation programming." The equipment will also offer additional activities residents can do independently.
For the next four weeks, check out the Taber Times for the official TDHF fundraising thermometer to see how much money has been raised.
Visit tdhf.ca to donate or to find out more information. Also, check out the foundation on Facebook, Instagram and YouTube.