Danger Assessments are a tool used regularly at Safe Haven
Posted on March 10, 2021 by Taber Times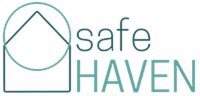 By Stan Ashbee
Taber Times
editor@tabertimes.com
Since the pandemic took hold in 2020, instances of domestic violence in Alberta have not only risen in frequency, they have also risen in severity. Danger Assessment scores — which measure the likelihood of abuse escalating to homicide in emergency shelters have maintained their all-time high levels, while the scores in second-stage shelters have spiked dramatically. The Alberta Council of Women's Shelters (ACWS) recently delivered its impactful Danger Assessment training in two parts last month. For the first time in virtual format, it provided critical skills to front-line shelter staff, which helps keep women and children safe from violence.
Safe Haven Women's Shelter in Taber participated in the Danger Assessment training. "This is a tool we use regularly for our clients in the shelter," noted Catherine Champagne, executive director.
According to Champagne, there's two parts to the Danger Assessment — there's a calendar and the score questionnaire. "We do go through that with women, ultimately to determine the woman's risk of being killed or things that can contribute to factors that are a part of her own risk. We use it a lot for safety planning."
Safety planning is something Safe Haven does with all of its clients, Champagne explained. "Whether they're in an emergency shelter or outreach clients. That just gives them an avenue to reach out if need be. A lot of the times, staying with us at Safe Haven is a part of their safety plan. No matter what else is going on, they know they can always come back to Safe Haven, as a safe place for them."
Danger Assessment training, Champagne pointed out, consisted of two days of virtual training. "We had about 15 staff that were able to attend the training online."
"The consensus was good. It was a nice refresher for those that haven't taken the training for a while," Champagne added.
Prior to the training, Champagne said there was limited staff that could perform Danger Assessments at the shelter. "Whereas now, most shelter and outreach staff can perform them. So that's a highlight. Definitely for me, as an employer, to have that many staff able to conduct those Danger Assessments."
For the past year, with the COVID-19 pandemic, Champagne said the shelter is still seeing the same requests for space. "We have a huge increase in crisis calls, so they're in situations they feel they need to reach out. Our turn-aways have been very high, as well, because we are at limited capacity due to COVID restrictions. We are only allowed to have about half-capacity of what we normally could. We have been full for months and months based on that half-capacity. We're still seeing the need. We're still seeing outreach clients — those in our community that need our assistance or need additional supports because supports are closed or not as accessible now due to COVID."
For some new clients, Champagne noted, the Danger Assessment piece may be very beneficial because they're doing safety planning and COVID is a whole new reality for them.
"They may have never had to explore safety planning before because their partner may not have been around as much. Having that backup piece and providing that with them and giving them options and solutions for concerns they may have is definitely helpful to clients or those seeking assistance," Champagne said.