Vaccinating most vulnerable first: Shandro
Posted on February 24, 2021 by Taber Times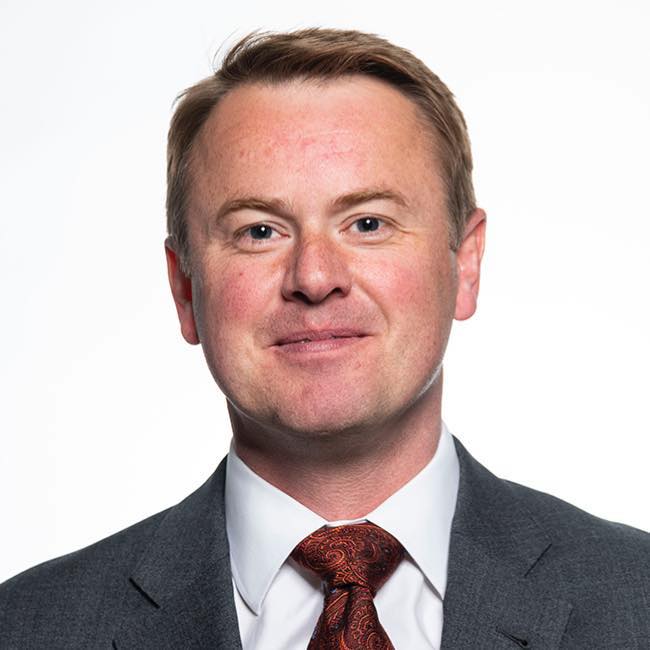 TYLER SHANDRO
By Nikki Jamieson
Southern Alberta Newspapers
Phase 2 of Alberta's vaccine roll-out will continue to focus on groups deemed most at-risk of COVID-19.
In a media conference Feb. 19, Alberta Premier Jason Kenney and Minister of Health Tyler Shandro announced the start of Phase 1B of the province's COVID-19 vaccination roll-out.
As of Feb. 19, Alberta Health Services (AHS) will offer the vaccine directly to all residents in retirement centres, lodges, supportive living and other congregate living facilities with residents who are aged 75 or older, and as of Feb. 24, any Albertan living in the community who was born in 1946 or earlier will be eligible to book an appointment for a COVID-19 vaccine through AHS using a telephone and online booking system, with appointment availability being based on vaccine supply. Phase 2 is scheduled to go in April 2021.
Phase 2 will be completed in four groups, with Group A being Albertans aged 65 to 74, First Nations and Métis people aged 50 to 64 living on and off-reserve or Metis Settlements and staff of licensed supportive living facilities not included in Phase 1. Group B includes Albertans aged 18 to 64 with high-risk underlying health conditions, with additional information on specific conditions to be provided prior to Phase 2 roll-out.
Group C includes residents and staff of eligible congregate living settings, including correctional facilities, homeless shelters, and group homes, including disability, mental health and other types of licensed supportive living, health care workers providing direct and acute patient care who have a high potential for spread to high-risk individuals and caregivers of Albertans who are most at-risk of severe outcomes. Group D includes Albertans aged 50 to 64 and First Nations and Métis people aged 35 to 49 on and off-reserve or Metis Settlements. Phase 2 of vaccinations is planned to begin in April 2021, and will move from Group A toward Group D.
"I know there are some folks who are disappointed to hear they must wait until Phase 3, before they're eligible for vaccination, and workers, who must interact with people every day, because of their jobs, like teachers, transit workers, and those hard-working Albertans who've kept our essential services like grocery stores open since day one of this pandemic, well they might wonder why these are not in Phase 2," said Kenney.
"But with a limited amount of vaccines, we must make difficult choices to ensure those people who are most at-risk are protected first, following the data and scientific advice."
Shandro said they have heard from groups such as teachers, firefighters, police officers and military members who reached out to their office and voiced their concerns about being included in priority groups, and pointed out individuals who are in the age groups mentioned in the above will be eligible for a vaccine once that part of the phase starts.
"Those who are in those age groups and those who have an underlying condition are included in Phase 2," said Shandro. "Every time I speak to somebody who has wanted the ministry and government to very clearly outline who is included in Phase 2, first of all say to me, 'Look, first of all, I want the vulnerable to get the vaccine.' And that is exactly what we've done."
"What I would say to these folks is we have aligned the groups included in Phase 2 with recommendations we have received from ministry officials, as well as the advisory committee for vaccines here in Alberta and the National Advisory Committee on Immunizations."
Shandro said their vaccination plan is in-line with other jurisdictions, in focusing on getting the most vulnerable vaccinated first.
In a media release after the announcement, the Alberta Teacher's Association said the province is ignoring recommendations from the NACI by not prioritizing front-line workers for COVID-19 vaccines.
According to the national committee's website, in a table on the recommendations on the sequencing and sub-prioritization of key populations in three stages, teachers who cannot work virtually are included under front-line workers in Stage 2 of a three-stage vaccine roll-out.
"This government sent teachers back to packed classrooms without adequate protections and now refuses to prioritize their access to the most important tool to prevent possible infection and spread. Recently, Health Minister Tyler Shandro said decisions would be based on the recommendations of NACI and they are ignoring those recommendations," said Jason Schilling, ATA president. "Teachers, other school employees and, frankly, every front-line worker in the province have been working diligently to support the lives and livelihoods of Albertans. The Government of Alberta has an obligation to protect front-line workers and today they failed to uphold that obligation."