Phase 1B of COVID vaccinations begin
Posted on February 24, 2021 by Taber Times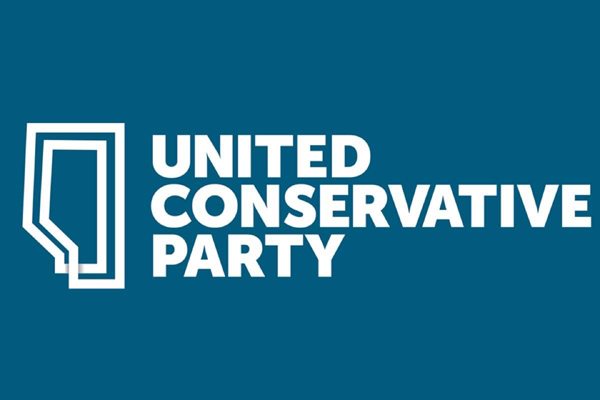 By Nikki Jamieson
Southern Alberta Newspapers
With more vaccines becoming available, the province looks to ramp up their vaccination efforts.
In a media conference Feb. 19, Alberta Premier Jason Kenney and Minister of Health Tyler Shandro announced the start of the next phase of the province's COVID-19 vaccination roll-out.
"Last month, we were ramping up our vaccine roll-out, when suddenly we started seeing our shipments begin to be cut time and again. We hoped to be much further ahead with our efforts to vaccinate Albertans by now," said Kenney. "Our plan, developed by our COVID-19 vaccination task force, with input from scientific experts, has proved it works. But the lack of vaccine supply has held us back. But with more vaccine doses starting to trickle in, and finally some clarity from the federal government on how many shipments will arrive and when, we're now ready to expand vaccinations to seniors aged 75 years of age and older throughout Alberta, as we move into Phase 1B of our vaccination program."
As of Feb. 19, Alberta Health Services (AHS) will offer the vaccine directly to all residents in retirement centres, lodges, supportive living and other congregate living facilities with residents who are aged 75 or older.
And as of Feb. 24, any Albertan living in the community who was born in 1946 or earlier will be eligible to book an appointment for a COVID-19 vaccine through AHS using a telephone and online booking system, with appointment availability being based on vaccine supply.
"This is exciting for Alberta seniors. I hope it offers a real sense of relief for the thousands of family members and friends who love and support them."
Kenney said the government had completed all second doses for all residents — more than 29,233 people — in long-term care and designated supportive living facilities, with the exception of those who were too sick to receive both doses.
About two-thirds of deaths from COVID-19 have occurred in these settings, and Kenney said he was happy to see that since vaccination began in these centres, the number of infections and outbreaks, hospitalization and fatalities in these centres has dropped dramatically.
Details of Phase 2 of the vaccine rollout were also announced. Phase 2 will be completed in four groups, with Group A being Albertans aged 65 to 74, First Nations and Métis people aged 50 to 64 living on and off-reserve or Metis Settlements and staff of licensed supportive living facilities not included in Phase 1.
Group B includes Albertans aged 18 to 64 with high-risk underlying health conditions, with additional information on specific conditions to be provided prior to Phase 2 roll-out.
Group C includes residents and staff of eligible congregate living settings, including correctional facilities, homeless shelters, and group homes, including disability, mental health and other types of licensed supportive living, health care workers providing direct and acute patient care who have a high potential for spread to high-risk individuals and caregivers of Albertans who are most at risk of severe outcomes. Group D includes Albertans aged 50 to 64 and First Nations and Métis people aged 35 to 49 on and off-reserve or Metis Settlements.
Phase 2 of vaccinations is planned to begin in April 2021, and will move from Group A toward Group D.
"Our vaccination roll-out has always been focused on ensuring Albertans who are most at risk of serious outcomes from COVID are protected first," said Kenney.
"I know there are some folks who are disappointed to hear they must wait until Phase 3, before they're eligible for vaccination, and workers, who must interact with people every day, because of their jobs, like teachers, transit workers, and those hard-working Albertans who have kept our essential services like grocery stores open since day one of this pandemic, well they might wonder why these are not in Phase 2. I understand that question, I know everyone wants to return to normal and be safe and be protected from the virus. But with a limited amount of vaccines, we must make difficult choices to ensure those people who are most at-risk are protected first, following the data and scientific advice."
"In looking at Alberta's own data, we know the age of a patient is the most important predictor of severe outcomes from COVID-19," said Shandro. "Following that, we know many existing health conditions, such as diabetes, heart issues, kidney disease, also play a major role in whether or not there are severe outcomes from COVID for a patient here in Alberta. And our decisions are data-based, they are formed by the recommendations from the National Advisory Committee on immunizations — and in-line with other provinces."
According to Shandro, data has shown Indigenous adults are more likely to have underlying health conditions, which puts them at higher risk, thus requiring the different age cut off.
Shandro also said the reason why they were targeting congregate living settings, such as correctional facilities and homeless shelters, was because people living in congregate settings are at an increased risk of exposure and can easily and quickly transmit COVID-19 in a large group, and are more likely to have health conditions leading to severe outcomes.
Kenney said the plan has the ability to ramp up the number of vaccinations done per week, and they are aiming to have over 200,000 vaccinations done a week before the end of March.
"As I've said before, our vaccination rate has consistently been one of the fastest in the country, and once we get going, we will, in a true Alberta fashion, get 'er done," said Kenney.
Shandro said if additional vaccines are licensed for use in Canada and made available in Alberta this spring, the government would be able to consider adding additional groups to the Phase 2 roll-out.
The two vaccines currently approved by Health Canada — Pfizer and Moderna — each require two shots to fully immunize a person. As of Feb. 17, a total of 155,532 vaccine doses were administered by the province, with 58,674 Albertans receiving the needed two doses to be fully immunized.
Those eligible and looking for information on how to book their vaccine appointment can visit http://www.alberta.ca/covid19-vaccine.aspx for more information.