Fundraising beginning for Prairie Lake Estates playground
Posted on February 17, 2021 by Taber Times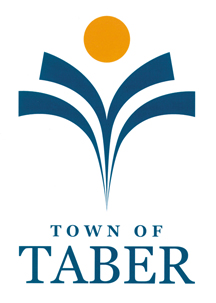 By Cole Parkinson
Taber Times
cparkinson@tabertimes.com
Taberite Joel Mills is hitting the ground running in terms of getting a playground built in Prairie Lake Estates.
Mills has approached Town of Taber administration with a funding request to get the playground built, along with his own fundraising efforts.
The request for $15,000 to $20,000 from the town's 2021 Capital Budget was first brought to the Taber Recreation Board at their regular meeting held Feb. 4.
"I took it upon myself to try to get a small playground built just east of Prairie Gold Street in Prairie Lake Estates," said Mills. "I noticed the young families living in the area and I thought it was a great idea to put a little park there. It would keep the kids busy in the summer and keep them off the streets. Sid (Tams) and John (Ohler) have agreed to give me $20,000 for this project. They've also got a spot for it, just west of Prairie Gold Street."
With the groundwork being laid already, Mills has already set his eyes on a playground for the available area.
"The playground we are looking at is called the Beaver Lodge by Blue Imp. The grand total is $41,000, that's if we don't provide the labour. We have the Kinsmen Club fully on-board and it's been a three-or-four-pronged approach here," he continued.
The unit includes two slides and the group is also looking at a swing set to go along with it.
In terms of grants, Mills has already approached one potential avenue.
"The first thing I did was went to the Richardson (Foundation) Grant. I don't know much about what the grant is, but I talked to some people there and they have a community grant — so I filled out some forms and waiting to hear back from them."
The Richardson Foundation Grant supports community initiatives such as splash parks, playgrounds, sports fields, arena, community halls and volunteer fire departments.
"So I asked the Richardson Foundation for $15,000 to $25,000, which would finish our project. Basically, I'm in need of anywhere between that $15,000 to $20,000 mark. If we provide our own labour, which we are going to, the grand total for the playground, including a swing set, is $36,000," added Mills.
He also explained the group is forming to get funds to construct the playground.
"Secondly, the Community Coalition. There's 21 different households and families on this coalition with young kids and grandchildren.
"Two to 10 is the age category, so I've got 21 people on this coalition, and hopefully, it will spread further. There are other neighbourhoods surrounding, so as I work further into this, I'll continue to work on this coalition to see in fact how many kids will be visiting in that age range."
So with many irons in the fire, Mills also touched on the fact they may end up with more money than they need for the initial playground unit.
If there are additional funds, Mills stated they would easily be able to accommodate those into building out the playground.
"So, $36,000 will get us the playground and the swing set, if we surpass it, which I'm trying to do by fund-raising personally and things like that, it will add more to the playground."
With plenty of manual labour available for construction of the playground, Mills also stated they had more than enough machinery lined up in order to get it built.
"We'll have all the equipment we need and all the supplies we need. All of the manpower, just the cash to finish it off."
A motion to support the funding request to go to town council for consideration in the 2021 Capital Budget was carried.