Details scarce in CAO contract termination
Posted on January 20, 2021 by Taber Times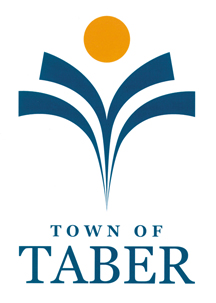 By Cole Parkinson
Taber Times
cparkinson@tabertimes.com
Further information on town council's decision to terminate the contract of former CAO Cory Armfelt are limited. After town council voted 4-3 to terminate the contract of the CAO earlier this month, Mayor Andrew Prokop spoke about the reason for lack of information, as to why the CAO had been removed from his position.
"Really, it's just more of a reiteration of what the media release was all about. That is accurate and is exactly what has occurred. Because it is a personnel matter, there really is nothing more I can dispose at this stage," he explained to the Times.
The media release states the contract with Armfelt is terminated "immediately."
"This decision was not made lightly, but council shall now proceed with the process of finding a new CAO," said Prokop in the release. "I have no doubt the staff of the Town of Taber are an exemplary group and will continue to do their utmost to serve the people of Taber in the interim. We thank the staff and the public for their patience and understanding during this time."
In the meantime, Gary Scherer, director of Engineering and Public Works, and John Orawa, director of Finance, have been named interim CAOs.
"We thank Mr. Armfelt for his services to the Town of Taber and wish him well in his future endeavours," continued Prokop in the release.
As far as a timeline for a new CAO for Taber, Prokop says it's going to be some time until one is named.
"We haven't even got to that stage right at the moment. That will be for future consideration and discussion that will need to occur," he said.
Prokop also touched on Coun. Joe Strojwas, who has been attending meetings virtually, and voted in favour of terminating the CAO contract.
"All I can confirm with you is he has been at our meetings electronically for the last several weeks."