Taber New Year's baby arrives
Posted on January 6, 2021 by Taber Times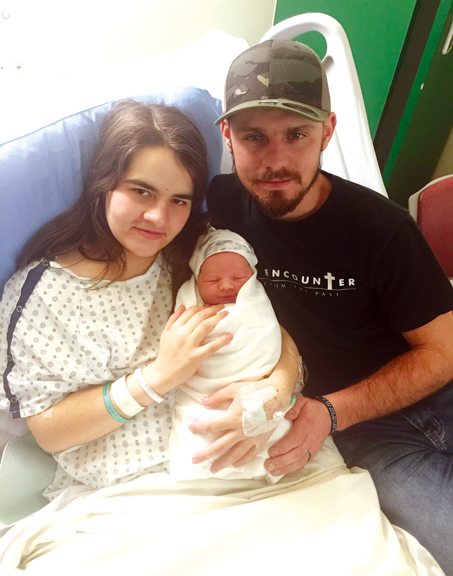 By Trevor Busch
Taber Times
tbusch@tabertimes.com
Coronavirus delays at Stork Central Command had the Taber New Year's baby winging in a little later than usual in 2021.
Axel Gabriel Penner was born to proud parents Duane Penner and Eva Neudorf on Monday at 6:10 a.m. at the Taber Hospital.
"Yes, that's what they say," said Penner, who was surprised the coveted honour hadn't been secured by another baby before Jan. 4.
Axel Penner weighed in at a healthy eight pounds 14 ounces, and was 53.5 centimeters in length. He is the first child born to the couple.
"We expected it to come on Dec. 21," said Penner, who hails from Taber along with his family. "So it is two weeks overdue, because the 21st was a Monday and today was a Monday as well."
As Eva's due date passed in late December, the pair considered whether she might be a good candidate for a New Year's delivery, but as Jan. 1 came and went Penner believed the honour must have passed to another family.
"My wife, she was waiting, so on Dec. 31 she was just praying to God and asking if it would be possible if she would have the New Year's baby, because she was waiting so hard — and it went over, so we didn't even think about it, and now it turns out it is. So it's an answer to a prayer."