No town positions axed in 2021 operating budget
Posted on November 11, 2020 by Taber Times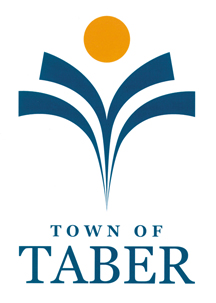 By Trevor Busch
Taber Times
The Town of Taber has approved the 2021 operating budget with a six-figure transfer from reserves, taking more than $600,000 in proposed job cuts off the table.
Staff reductions were being called for in recreation, public works, and management in the 2021 draft operating budget that was originally presented to council on Oct. 13. Council would defer discussion to a special closed session meeting on Oct. 19, before bringing the matter back to chambers on Oct. 26.
"Over the average for the last seven years, we've been at 1.84 (per cent) Consumer Price Index increase in Alberta, and the tax rate increase over that same time that council has implemented, is actually about a 1.23 per cent, so there is about a half a percentage point difference there between the CPI increase and the tax rate increase that council has advocated for," said CAO Cory Armfelt in an opening statement to council. "How has administration dealt with that over the past seven years? Ultimately we've decreased contracted services over the past seven years. We've met that bar by decreasing contracted services, increased user fees such as recreation, and then brought in some contract revenue. Examples are Lantic Sugar, the fire training centre, and dispatch."
Armfelt detailed a witch's brew of negative fiscal impacts in the province in 2020 that is putting pressure on the municipality's bottom line.
"Over that time, the reality is the allocation and demand for services actually increased. We have hired two new police officers, organizing events through our arts, culture and events coordinator, parks and open spaces have never looked as good as they have in the past few years, we've had a number of stormwater issues that we've maintained and resolved, and the arena and aquafun centre are continually requiring additional maintenance. Essentially, why are we here? Over the past years, and compounding — there's a compounding factor to tax rates not keeping up with inflation…and we fall further and further behind every year. We've been hit by COVID and an oil and gas collapse, essentially, in 2020, and Alberta's economy has shrunk, they're proposing by about 10 per cent — between 9 and 11 per cent, depending on what pundit you listen to — so essentially that is why we are where we are at with this cash crunch in 2021."
Following this opening, Coun. Joe Strojwas moved to defer further discus- sion to a special council meeting on Nov. 2 to review budget narratives with town directors prior to approval, which was passed unanimously.
Adjustments in the 2021 operating budget on Nov. 2 included a two per cent increase in net tax revenue, elimination of a cost-of-living increase for management, an additional $40,883 for the Taber and District Handibus Association for a total of $139,488, and the library's request for a one-time allocation of $10,000 for a 75th anniversary was not included.
"While not recommended by administration, if council does not want to reconcile this budget through layoffs either taxes have to be raised or an operating reserve transfer must be made," stated administration in the background to the budget on Nov. 2.
On Oct. 13 it was highlighted that instead of making up the deficit by way of layoffs, the alternative would be to decrease capital contributions by approximately 30 per cent in 2021.
Under the 2021 budget, operating revenues are expected to come in at $24,943,885, with expenses of $29,753,466. For revenues, fines are expected to bring in $485,775, franchise fees ($1,710,207), net taxes ($9,687,163), rentals ($885,444), and sales and user fees ($9,242,273). For expenses, amortization amounts to $4,809,581, contracted and general services ($5,323,519), materials, goods and supplies ($3,583,911), repayment of long- term debt ($1,113,556), salaries, wages and benefits ($11,034,749), and a reserve transfer ($2,063,494). Three alternative options were presented to council on Nov. 2.
Option A called for fully reconciling the revenue deficit for 2021 with no reserve transfer, meaning a $610,000 reduction in operating expenses to be taken from wages and vacant positions leading to staff layoffs.
Option B would increase taxes to cover the revenue needed, requiring an approximately eight per cent increase to revenue acquired through municipal taxation.
Option C would transfer reserve funds to provide adequate funding for 2021, with current vacancies proposed to be eliminated in Option A to remain vacant, with $368,966.64 to be transferred from reserves. Administration warned that "while seemingly palatable, Option C does not come without future consequences."
These consequences included expending previously-saved money to keep taxes low, pushing the challenge of balancing the budget into the 2021 budget cycle, and various impacts on CUPE negotiations.
If Option C was chosen, administration would "highly recommend to council to adopt a very light capital plan to retain as much savings within reserves as possible for future expenditure considerations."
Coun. Joe Strojwas opened the discussion by reading his motion from Oct. 26 to defer budget discussion until a special meeting on Nov. 2, and inquired why town directors were not present to speak to the budget narratives to be reviewed by council.
Armfelt cited COVID-19 safety concerns regarding having a number of people in the council chambers, as well as some directors having other commitments that evening. Following some back and forth between councillors and administration over the issue, including further elucidation of the risk of COVID-19, council weighed the option of deferring discussion of the budget narratives to a subsequent meeting when all managers could be physically present, but this route was ultimately declined and the meeting agenda progressed.
Following discussion, Coun. Mark Garner put forward the motion that notwithstanding the "Management Personnel Employment and Benefit Terms" document, council directs administration to not include the provision for the annual Alberta Consumer Price Index (CPI) adjustment for the 2021 budget year; and approves the transfer of $368,966.64 from operating reserves to balance the 2021 operating budget and that no layoffs of workers takes place.
"Just for clarification, the last figure we had was it not $600,000?" questioned Strojwas. "So have we found some $300,000, is that what I'm gathering here?"
"The strategy is to simply fund the positions," replied Armfelt. "So as I had explained before, we've been running lean in a number of departments anticipating that this reality would hit us at the end of the year, and have not rehired for a number of those positions. So the number you saw previously would wipe the positions off of the town's books. So that liability — the $600,000 figure — if that had been addressed previously the way it had been talked about, that liability would be gone from the town's books forever. This way, those positions remain unfunded and this brings in enough money from operating reserves in order to fund the positions that are here. So the positions still exist, they are vacant, and this is the amount of money that we need to fund the positions that may or may not have been targeted for layoff, but with this motion bringing that money from operating reserves, those positions get funded."
Asking for the motion to be read back, Coun. Jack Brewin questioned Garner about the wording of the resolution which was an alteration of the wording of administration's recommended motion.
"You cut out service levels. So we're still able to reduce service levels, or just not fire people?"
Armfelt pointed out that from administration's perspective, the wording of Garner's motion was essentially interchangeable with administration's recommendation.
Following discussion, council passed the motion but not without an apparent procedural discrepancy. The vote was reported as unanimous by Prokop, but after close examination of the meeting's livestream footage, it would suggest Coun. Carly Firth appeared to have abstained from voting.
Firth provided no reason for an abstention as required under Sec. 183(2) of the Municipal Government Act.