Taber Police Service blotter Oct. 5-11
Posted on October 14, 2020 by Taber Times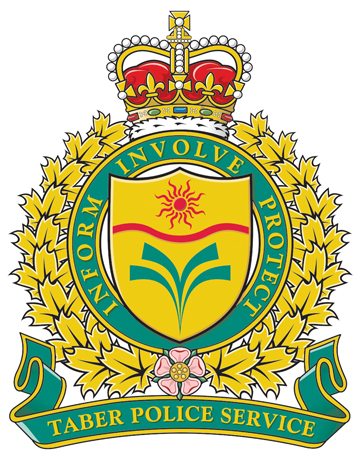 20OCT05 @ 1139hrs

49 St & 58 Ave
A Taber male reported that he was victim of identity fraud, and that his email and phone had been compromised.
20OCT05 @ 2104hrs

52 Ave & 57 St
Police received a call from a female who stated that she had awoken to a male looking into her bedroom window. The male was gone upon police arrival. This file is still under investigation.
20OCT06 @ 0925hrs

51 St & 41 Ave
Police responded to a family dispute that resulted in a male being charged with assault. The male was released with a condition not to contact the victim, and he will appear in court in December.
20OCT07 @ 1657hrs

58 Ave & 64 St
A member of the public called police to report seeing a male they knew to have outstanding warrants was currently at a local business. Police attended the business and attempted to stop the vehicle. The vehicle fled from police, and the pursuit was terminated in the interest of public safety. A warrant has been issued for the arrest of both the driver and passenger.
20OCT09 @ 0253hrs

53 St & 48 Ave
Police responded to a physical domestic disturbance. A male was arrested and charged with assault; he will appear in court in December.
20OCT10 @ 0214hrs

47 Ave & 54 St
A male, GDL driver was found to be driving after consuming alcohol. He was issued a 30-day suspension, and his vehicle was seized for seven days.
20OCT11 @ 01:53

53 St & 47 Ave
A 35 year old Taber male was arrested and charged after police found him to be driving while impaired by alcohol. His vehicle was seized, and the male will appear in court in January.
20OCT11 @ 04:38

50 Ave & 53 St
Police and the Town of Taber were notified that a solar pedestrian crossing had been damaged.
CDSA – 0
Bylaw – 11
Criminal Code – 12
Parking Violations – 1
9-1-1 hang ups in town – 6
Other Calls for service – 25
Total calls for service – 55
Total 911 call volume – 72