Parking lot paving approved with stimulus funds
Posted on October 14, 2020 by Taber Times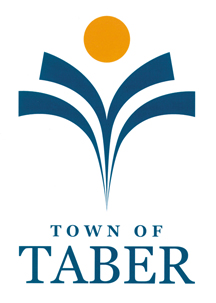 By Trevor Busch
Taber Times
tbusch@tabertimes.com
After receiving just over $1 million through the provincial government's Municipal Stimulus Program, the Town of Taber will be repaving the Taber Community Centre, Curling Rink and Aquafun Centre parking lots.
The UCP introduced a grant program, the Municipal Stimulus Program (MSP), to fund infrastructure projects while contributing to economic recovery. The main objectives of the program are to sustain and create local jobs, enhance provincial competitiveness and productivity, position communities to participate in future economic growth, and reduce municipal red-tape to promote job-creating private sector investment. The Town of Taber's MSP grant totals $1,000,829.
Projects must begin construction in 2020 or 2021, and all funds must be expended before Dec. 31, 2021. Projects must result in the construction or major rehabilitation of a capital asset that falls within one of the eligible categories, and must not create new operational funding requirements for the province or lead to higher or increased municipal taxes. The selected project must also not have gone ahead this year or next year in the absence of support through the stimulus program.
Coun. Garth Bekkering wanted to know what projects administration had considered for the stimulus grant, and how they had arrived at their recommendation.
"Specifically, we just ran through the capital projects — 2021, 2022, 2023 — and basically excepted out the ones that we couldn't, somehow, meet the funding of, and ultimately this is the only one that is really left that could happen," said CAO Cory Armfelt at town council's Sept. 28 meeting. "It could be started in 2020, finished in 2020, too, didn't contribute to an increase in operational funding that we could be absolutely certain of — it's a parking lot, we're not going to hire anybody to maintain it that we're not hiring right now — so just through process of elimination based off of the grant criteria is how we reached this particular project. Because all of the other ones, almost exclusively, don't fly because of the criteria around this grant. And the other item was that we could basically do one project with this money, we weren't going to be picking and choosing amongst a number of projects."
The repaving of the Taber Community Centre, Curling Rink and Aquafun Centre parking lots was originally quoted at $1,125,000. The parking lot has a town-owned natural gas line, and the parking lights and electrical line to each light and main electrical line need to be replaced. According to administration, an updated quote will be provided at a later date.
"Just to make clear, this is not a criticism of administration's recommendation, I just want to make sure that it was fully studied and any option that might qualify for this stimulus program was looked at," said Bekkering. "And it appears to me they were looked at."
Referencing an in camera agenda item on the Small Ice Arena for later discussion in the meeting, Armfelt highlighted "emergent" issues that were impacting the arena but offered little elucidation about the nature of those problems.
"It certainly has been…with the exception of the matter that we are going to be discussing later in closed session, because that was emergent late last week and was unexpected when we had this meeting."
After hearing this information from Armfelt, Coun. Joe Strojwas suggested postponing a decision on project selection until after the Small Ice Arena had been discussed in camera.
Originally slated for major upgrades in the 2020 capital budget, following closed session discussion in November 2019 council ordered the Small Ice Arena Upgrade ($1,600,000) postponed until 2021, citing provincial austerity measures as justification. A recommended upgrade to the arena figured prominently in the town's recent Recreation Master Plan delivered in 2019, and over the past few years administration has warned of the critical need for upgrades and repairs to the facility.
Following closed session discussion later in the meeting, council voted unanimously to direct administration to use the Municipal Stimulus Program funds for the Taber Community Centre, Curling Rink and Aquafun Centre Parking Lot Repaving Project.
Administration's parking lot paving project had also originally been part of the 2020 capital budget until cut and pushed to 2021.
The Town of Taber must commit to submitting an annual Red Tape Reduction report for 2020 and 2021 as a part of the grant agreement.