Dr. Hamman School ready for 2020 school year as students and staff return
Posted on September 9, 2020 by Taber Times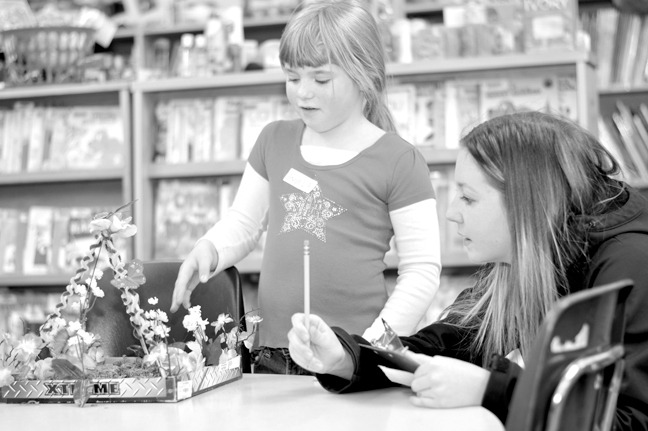 TIMES FILE PHOTO
By Cole Parkinson
Taber Times
cparkinson@tabertimes.com
Dr. Hamman staff and students are back within the school as they begin the 2020/2021 school year under a unique circumstance.
With staff and students heading back into school after finishing the prior school year online, the newest venture got underway last week after the provincial government announced students and teachers would return with in-school learning.
While there are quite a few differences as everyone is heading back to classes this fall, staff have gotten back into their normal routines as best as they could in preparing for students to return.
As far as new programs at Dr. Hamman, administration reports a relatively static return to in-school operations.
"We haven't added any additional programming this year. Teachers have been working with Horizon School Division Instructional Coach Mrs. Shea Mellow to learn about teaching through a concept-based learning approach. This connects curriculum with concepts and skills that ideally transfer into practical situations in our world. As the learning and planning progress through concept-based teaching programming and student experiences in the classroom will evolve," explained principal Alyson Archibald.
While programming remains similar, there will be two new faces on the staff this school year as they cover two different leaves of absence.
"We have two teachers covering leaves for us this year. Mrs. Jennifer Lucas has joined our staff in Grade 2 to cover a medical leave. Mrs. Lucas previously taught with Horizon School Division at Central Elementary School and brings many years of local and international teaching experience at the elementary level. Mrs. Catherine Turcato is joining us to cover a leave in Grade 1 this year. Mrs. Turcato is a Taber native and attended Dr. Hamman as a student in her school days. Mrs. Turcato has had a variety of educational experience in schools in the Horizon School Division such as Enchant School, L.T. Westlake Fine Arts Elementary School and at D.A. Ferguson Middle School. We are grateful to have these solid educators join our staff this year," continued Archibald.
While school sizes fluctuate early into the school year, Dr. Hamman is reporting good numbers in the first week of the school year.
"(There are) 235 (students) in class and 15 Dr. Hamman students are registered through the Horizon At Home Learning Program," stated Archibald.
Over the summer and into the early fall, Dr. Hamman is receiving some additional improvements to their facility.
Along with needed safety measures due to the COVID-19 pandemic, the school is also seeing some other measures added to their school that will be a benefit to all at the facility.
"We are going through the process of having a new boiler in the school which was part of the government infrastructure improvement plan. Security cameras have been installed in the hallways for security measures to view the front doors. This was a request of the school council about three years ago as there were concerns regarding the proximity of the office to the front door. We were able to add playground games through the use of stencils through Ever Active Schools. This year the Horizon School Division Maintenance Department will be installing barrier-free access to our south side doors, and painting our gym," reported Archibald.
While there has been some understandable caution around sending kids back to school with the COVID-19 pandemic still ongoing, Archibald offered some calming words for any Hamman parents who still may feel uneasy.
"Our staff feels great about the Dr. Hamman Elementary School Re-Entry Plan and we have all been working collaboratively to ensure students are safe, well and have the best possible learning environment within the government guidelines. Our school is truly a family and we have had tremendous support from our school council and all of our parents with respect to our re-entry plan which has allowed us to focus on the safety and well-being of our students. All staff have taken on additional responsibilities in the way of supervision and our administrators have taken on additional teaching responsibilities to ensure our music classes could be offered to all students within their class cohort. We have had a great start at Dr. Hamman and look forward to making this another amazing year in education for our school community."