Horizon School Division prepared for students coming back to school this fall
Posted on August 26, 2020 by Taber Times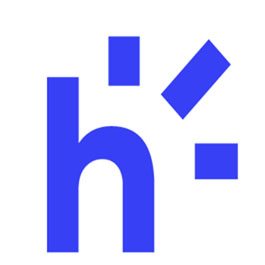 By Cole Parkinson
Taber Times
cparkinson@tabertimes.com
Horizon School Division is prepped and ready for returning students starting Aug. 31.
After the provincial government announced earlier this month students would be returning to schools under more normal circumstances, along with additional safety measures, Horizon administration has been hard at work identifying how best to approach the challenges presented this fall under the province's scenario one mandate.
"The big difference in scenario one is kids are at school every day. All kids would be back in school and the big difference between scenario one and scenario two would be scenario two would not be all kids every day. Scenario two is a lot of 'must' and scenario one is a lot of 'should' so it is not as rigid to the certain level," said Wilco Tymensen, superintendent of schools at the Horizon board's regular meeting on Aug. 18.
One safety measure added earlier this month comes in the form of mandatory masks for Grade 4-12 students along with staff and teachers in the schools.
"Those mandatory masks are for in common areas and places where you can't social distance. If you have kids in the classroom and they are sitting in rows, not at tables or pods facing each other, or the teacher is standing at the front of the desks teaching, then you wouldn't have to be wearing a mask. As soon as you enter the hallway, on a bus or those situations, masks are mandatory. That has been incorporated into our guidelines," added Tymensen.
With bussing a challenge for school divisions across the province, the board made a decision earlier in June to remove any students who lived closer than 2.4 kilometres to their school.
Stemming from that change, administration reports the additional work on bus routes is mostly complete as the clock ticks down towards the first day of classes.
"That impacted 16 per cent of our busing students and ultimately at that point, the rationale there was the expectation was to maximize social distancing on buses. The recommendation is to limit one student per seat unless they are from the same family," explained Tymensen, who also touched on the discussion around removing students who were bussed to their non-designated schools. "That is not a legal requirement if there is not enough capacity. Tenille (Miller, Horizon transportation coordinator) has been working all summer trying to configure what those bus routes look like since those students have been removed and for the most part, we are 99 per cent of the way there. I say 99 per cent because of course we still have new families that may be registering and they may not have registered yet. We also have families who have not communicated whether or not they will be coming back or opting to do learning at home."
Even with the challenge of working around new regulations, the division expects a small number of busses having to circumvent the recommendation that only family members sitting at one bus seat.
But with all students needing to wear masks when on the bus, and the fact they expect a minuscule amount of busses to face this issue, they don't see it being a big factor.
"Almost all of the busses will meet that recommendation and it is a 'should' recommendation. There may be one or two busses we're one student over and instead of removing that one student, and given that the requirement is you must wear a mask on the bus, there might be a handful of busses where a student may have to sit beside another student that isn't from the same family to get all kids on the bus. That way we can continue to meet our obligation for transporting the kids that need to be transported," said Tymensen.
Administration also explained to the board transfer busses would be operating as per usual.
The board questioned what would happen if students tried to board a bus without wearing a mask.
"The goal will be to have disposable masks that we will provide bus drivers. If a child shows without a mask, they will just hand them a disposable mask. The expectation though will be kids will wear masks and if you show up to the bus without a mask, you may not get on the bus and their parents will be contacted," replied Tymensen.
Within the school, cleaning areas touched often during a school day will be a priority for each Horizon school.
"We've brought in an additional three hours per school, per day. Schools, a lot of times, have contractors who come in, typically, after hours to do a really deep clean of the school. Each of our schools will have day time cleaning occurring as well. That individual coming in will make sure that things like doorknobs, water fountains, handles, railings, light switches and all of those high tick surfaces are cleaned and disinfected throughout the day," explained Tymensen.
While additional safety measures are being adopted and followed strictly within the division, they realize some families are still not comfortable with seeing their kids return to classes.
Come this fall, Horizon online learning will see an update to what it was this spring when they were surprised with the pandemic.
"That option (at home learning) is available, and we would be providing it but it is a significant step up in expectations. In the spring, there was no assessment, no marking and that would not be the case in the fall. There would be assignments that would need to be completed and handed in to be marked. Report card marks come into play and what your mark is will depend upon the extent of the quality of work being submitted," continued Tymensen, who also stated there may be upwards of 100 students who don't return to Horizon schools this fall. "We want to make sure we provide a high-quality education for those students so we are exploring more centralized support in place for those kids."
While the surprise of the pandemic earlier in the spring brought forward plenty of unexpected challenges for Horizon teachers, they are more than prepared for at-home learning students come the 2020/2021 school year.
"We're prepared to be as flexible as we can be and still provide a good, quality continuity of learning if kids are in class or at home learning," said Amber Darroch, associate superintendent of learner services.
Another issue for school divisions is the ability to provide schools trips internationally.
While the board did shut down travel trips that were planned for this spring, the question around allowing them next spring was needed to be addressed.
As planning for these trips would commence early in the school year, the board was on the side of making a decision earlier than later, though there was an option to reverse their decision based on how things looked come 2021.
"With the current situation, I would say no," said vice-chair Bruce Francis.
The board agreed and unanimously carried a motion to suspend international travel for the 2020/2021 school year.
The continuation of the COVID-19 pandemic has also brought forward the issue of allowing communities into schools after hours for different activities. With many southern Alberta communities reliant on their schools to be able to host recreational activities, the pandemic has forced the hands of divisions to close off their schools to everyone but students and staff.
"The guidelines from the province is really about eliminating non-essential visitors in the building. That brings up community use of facilities. Most schools are under the understanding that any kind of after school program that they would have had or group use that would have been requested, that would not be the case and they would not be approving those," explained Tymensen.
One particular school, Vauxhall Elementary, hosts Taber and District Community Adult Learning Association in one of their unused classrooms and the organization had reached out to the division to inquire if that would be possible this school year.
Francis pointed out it would be hard to justify allowing a group into the school when parents and grandparents could not enter the school.
The board gave a directive to administration to tell TDCALA that option would not be viable for this school year. The board was also notified of the decision made by the Alberta Schools Athletic Association on school athletics for fall.
"Their comment is basically no inter-school games. So really you are allowed, under Alberta Health Services, a mini league or an intermural league of about 50 kids but you can't have games or tournaments outside of your own school," explained Tymensen. "My directive to schools is if you are going to have some games or practices with your volleyball team, rather than start right up at the beginning of the year, there are so many new practices in place that the recommendation would be to focus getting kids back into the classroom and begin the learning process. If you want to start a team, you push that back until later in September. Provincial championships are basically on hold. They may move those back into the spring so there may be may be some level of volleyball in the fall but any kind of provincial championship may not take place until June, if at all."